Macho Man Randy Savage Dies In Car Accident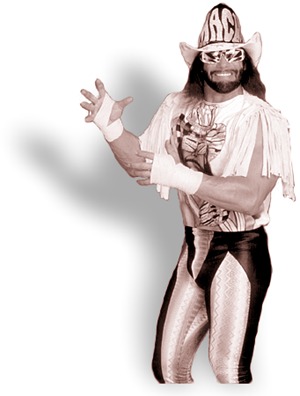 posted 2011-05-20 12:52:41 by dmcnelis





TMZ spoke with Randy's brother, Lanny Poffo, who tells us the wrestling legend suffered a heart attack while he was behind the wheel around 9:25 AM ... and lost control of his vehicle.
Savage was 58.
Earlier this month, Savage celebrated his 1-year anniversary with his new wife Lynn.
Macho Man began wrestling in the WWF in 1985 and became a superstar with his trademark catchphrase "Ooooooh Yeaahhhhh."
UPDATE: Florida Highway Patrol tells TMZ ... Savage was driving his 2009 Jeep Wrangler when he veered across a concrete median ... through oncoming traffic ... and "collided head-on with a tree."
Savage was transported to Largo Medical center, where he died from his injuries.
Savage's wife was a passenger in the vehicle during the collision -- but survived with "minor injuries." She was transported to a different local hospital where she was treated.
According to officials, Randy and Lynn were both wearing their seatbelts at the time of the accident.
Cops say alcohol was NOT a factor.
An investigation into the accident is underway.