Casino magnate Don Barden dies in Detroit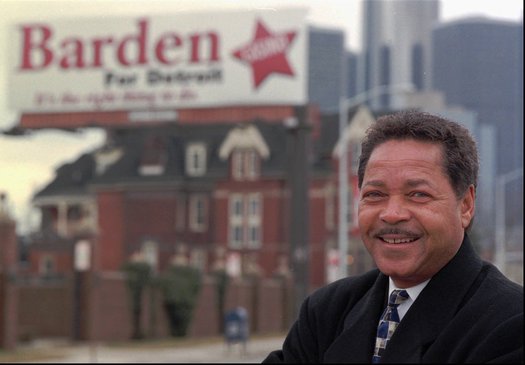 posted 2011-05-19 12:26:40 by doug





Casino magnate Don Barden, who was awarded the license to build the Rivers Casino in Pittsburgh, died today of cancer, the Detroit News reported.
Read more: http://post-gazette.com/pg/11139/1147746-100.stm#ixzz1MogPjM6D
Mr. Barden was 67.
"With a career spanning more than 40 years in casinos, real estate development and the entertainment industry, Mr. Barden was regarded as one of the top African-American entrepreneurs in the nation," the newspaper said.
He was the owner, chairman and chief executive officer of Barden Companies Inc., the Majestic Star and Fitzgerald's casinos and hotels, and Waycor Development Co.
Majestic Star was originally awarded the license for the Pittsburgh slots casino, but funding problems forced Mr. Barden to turn over control to another group.
Read more: http://post-gazette.com/pg/11139/1147746-100.stm#ixzz1MogSAzte