Noted concertmaster Sidney Harth dies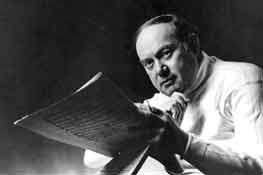 posted 2011-02-16 19:49:51 by grendel





Sidney Harth, one of the most accomplished concertmasters of the 20th century, with a major career as a conductor and pedagogue as well, died today in Shadyside Hospital from respiratory complications. He was 86.
Born in Cleveland, Mr. Harth studied at the Cleveland Institute of Music. After graduation, his multifaceted career saw success after success.
An accomplished violinist, in 1957 Mr. Harth became the first American to receive the Laureate Prize in Poland's Wieniawski Violin Competition. But rather than take a solo career, he gravitated toward orchestras, leading to one of the great careers as a concertmaster.
Mr. Harth served as concertmaster of the New York Philharmonic, Chicago Symphony Orchestra, Los Angeles Philharmonic and Louisville Symphony Orchestra over his career. He left first chair of the latter and stepped onto the podium as an assistant conductor, leading to a second career.
Among many engagements were positions such as associate conductor of the Los Angeles Philharmonic; music director of the Jerusalem and Puerto Rico symphony orchestras; and principal conductor of the Natal Symphony Orchestra in Durban, South Africa.
Locally, he made a greater impact as a professor of music in and then head of the Carnegie Mellon University School of Music and later as director of orchestral activities at the Mary Pappert School of Music, Duquesne University. It was at Duquesne that Mr. Harth had a strong presence in his later years, frequently conducting the school's orchestra and establishing the Harth Violin Scholarship fund at the Pappert School of Music.
Mr. Harth's wife, violinist Teresa Harth, died Feb. 22, 2010. He also lost a son, Robert, CEO of Carnegie Hall in New York, in 2004.=
/p>He is survived by a daughter, Laura Rodriguez, of Shadyside.
The funeral, arranged by Rapp Funeral Home, will be held at 10 a.m. Friday at Homewood Cemetery Chapel.