Pete Postlethwaite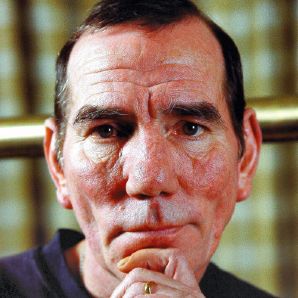 posted 2011-01-03 09:13:13 by JeffJones





Dies aged 64
Monday, January 3 2011, 5:15am EST
Oscar-nominated actor Pete Postlethwaite has died at the age of 64, a spokesperson has confirmed.
Andrew Richardson, a journalist and close friend, stated that the screen star passed away at a hospital near his home in Shropshire following a long battle with cancer.
Postlethwaite received an Academy Award nod in 1994 for his work on IRA biography In The Name Of The Father and was made an OBE in the 2004 New Year's Honours List.
By the the time of his death, Postlethwaite had built up an extensive filmography of over 90 titles and was last seen in 2010 features Inception and The Town.
He was dubbed by Steven Spielberg after he worked on Jurassic Park sequel The Lost World as "the best actor in the world".
Postlethwaite is survived by his wife Jaqueline Morrish, a BBC producer whom he married in 2003, and their two children.