Blake Edwards, director of Breakfast at Tiffany's and Pink Panther films, dies a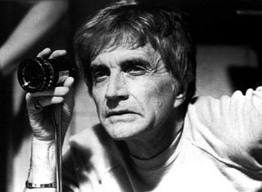 posted 2010-12-16 14:59:31 by tboz





Actor-turned-director found fame with romantic classic but carved out a niche in comedy, particularly his collaborations with Peter Sellers, and with his wife, Julie Andrews
Blake Edwards, the director of Breakfast at Tiffany's, 10 and eight Pink Panther movies, has died aged 88. One of Hollywood's most successful specialists in comedy, Edwards never won an Academy award for any of his films, but was given an honorary Oscar in 2004 citing "his writing, directing and producing an extraordinary body of work for the screen." He married Julie Andrews in 1969 and directed her in a strings of films – most notably The Tamarind Seed (1974), S.O.B. (1981) and Victor/Victoria (1982).
Edwards was born in Tulsa in 1922 and started off as an actor, appearing in around 30 films between 1942 and 1948. He moved into scriptwriting, starting with the westerns Panhandle and Stampede, and then started directing in the mid-50s, honing his skills across a variety of genres. His aptitude for comedy became apparent with the Cary Grant vehicle Operation Petticoat, and thereafter he never looked back, creating a signature style of loose-limbed, freewheeling humour that astutely worked a fine line between high camp and chic smut.
Breakfast at Tiffany's, based on Truman Capote's novel, distilled the Edwards style to perfection, and gave Audrey Hepburn arguably her most iconic role. Shortly afterwards he began his long association with Peter Sellers, with the first Pink Panther movie. Sellers would play Inspector Clouseau seven times for Edwards, including the frankly ill-advised 1982 film The Trail of the Pink Panther, stitched together from out-takes after Sellers' death. By then though, Edwards had lost sympathy for his star, telling Playboy in that year: "Peter Sellers became a monster. He just got bored with the part and became angry, sullen and unprofessional."
Edwards' career dipped after a dismal experience filming the wacky-races style comedy The Great Race in 1965; it was only by returning to the Panther movies in the mid-70s did he regain his former lustre. His most significant late hit was the Dudley Moore/Bo Derek film "10", but a badly-received remake of Truffaut's The Man Who Loved Women in 1982 meant another career dip. He never recaptured his position as a comedy master, even though he managed to attract actors of the calibre of Jack Lemmon (That's Life, 1986) and Bruce Willis (Sunset, 1988). His final feature film credit, 1993's Son of the Pink Panther, attracted more sour notices as he attempted to revive the Panther brand.
However, his marriage to Andrews remained intact, and he is survived her her, and his four children – two from his first marriage to Patricia Walker, and two adopted children with Andrews.