Empire Strikes Back director Irvin Kershner dies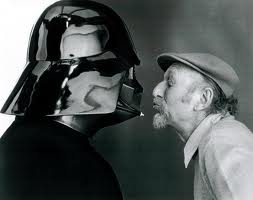 posted 2010-11-29 11:39:35 by tboz





Man behind arguably the best Star Wars adventure has died at the age of 87 after a long illness.
Irvin Kershner, the Hollywood journeyman who directed the darkest – and arguably best – Star Wars adventure of them all has died after a long illness. He was 87.
Born in Philadelphia in 1923, Kershner made his feature debut with the 1958 teen thriller Stakeout on Dope Street. He worked steadily throughout the 1960s and 70s until George Lucas, impressed by his work on the Faye Dunaway thriller Eyes of Laura Mars, hired him to direct 1980's The Empire Strikes Back. While the director was seen by some as an unlikely choice to oversee the second instalment of the Star Wars franchise, Kershner's sombre, character-driven approach paid handsome dividends. "I like to fill up the frame with the characters' faces," he once explained. "There's nothing more interesting than the landscape of the human face."
Following the success of The Empire Strikes Back, Kershner went on to direct Sean Connery in 1983's unofficial James Bond outing Never Say Never Again. His other credits include A Fine Madness, Raid on Entebbe, The Return of a Man Called Horse and Robocop 2. An occasional actor, he also played the role of Zebedee, father of James and John, in Martin Scorsese's controversial The Last Temptation of Christ.