Leslie Nielsen Dies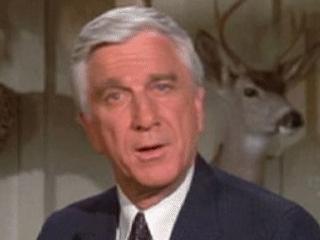 posted 2010-11-28 22:24:47 by beth





Leslie Nielsen, who made audiences laugh with his ridiculous seriousness and deadpan deliveries in the absurd scenes of comedy films like Airplane! and The Naked Gun has died. He was 84.
His agent confirmed that the actor died Sunday near his home in Fort Lauderdale, Fla., surrounded by his "lovely wife and friends" at 5:34 p.m. ET, due to complications of pneumonia.
Nielsen had been hospitalized for nearly two weeks as a result of pneumonia, his agent said.
"Just in this last 48 hours, the infection has gotten too much," his nephew Doug Nielsen told Canadian radio station CKNW. "He just fell asleep and passed away."