Reggae star Gregory Isaacs dies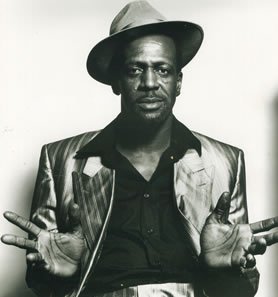 posted 2010-10-25 19:00:17 by dmcnelis





Jamaican 'Cool Ruler' was huge in the '80s
Gregory Isaacs, the Jamaican reggae star known as "the Cool Ruler" for his laid-back, seductive vocal style, died Oct. 25 in London of lung cancer. He was 59.
The Kingston-born singer was one of the reigning male soloists of '70s and '80s roots reggae and dancehall, but his career was derailed by legal problems and drug addiction.
Projecting a streetwise, "rude boy" persona undercut by a supple, pleading vulnerability in his voice, Isaacs rose to fame in the late-'70s with a series of simmering records -- some of them issued on his own African Museum label -- that exploited reggae's sensuous rhythmic throb.
His early hit albums -- which employed the hot musician-producer duo of drummer Sly Dunbar and bassist Robbie Shakespeare -- included "Extra Classic" (1977), "Mr. Isaacs" and "Soon Forward" (1978) and "Lonely Lover" (1980); the latter title became Isaacs' popular handle in Jamaica, where his fame rivaled that of contemporaneous singer Dennis Brown.
He notched a massive 1982 single and album with "Night Nurse," which was cut at the late Bob Marley's Tuff Gong studio and issued by Island Records, Marley's label home. The song, a major entry in the lubricious, seductive "lovers rock" style, was later covered successfully by U.K. group Simply Red and Jamaican singer Lady Saw.
But an '82 jail term on weapons charges and a debilitating cocaine habit left him unable to capitalize internationally on his Jamaican stardom.
His association with producer Gussie Clark produced the 1988 dancehall hits "Rumours," "Mind U Dis" and "Rough Neck." Isaacs continued to record prolifically through the '90s and into the new millennium, though drug abuse took a toll on his voice.
His most recent release was the well-received 2008 album "Brand New Me."
Survivors include his wife, Linda.