Inventor of The Club steering wheel lock among 3 dead in crash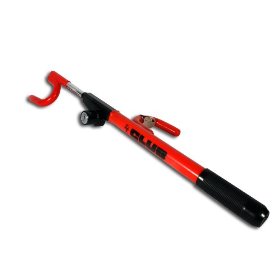 posted 2010-09-15 11:36:44 by grendel





James E. Winner Jr., a Sharon businessman whose claim to fame was The Club, a steering-wheel lock for cars, was killed in a head-on collision in Clarion County on Tuesday that claimed the lives of two other people.
State police said Mr. Winner, 81, now of Hollywood Beach, Fla., was driving his Lexus on Miola Road in Highland at about 4:40 p.m. when his car crossed the center line into the opposite lane and hit a Chevy Blazer driven by Bobby Jarrett, 82, of Forest County. Mr. Jarrett and his passenger, Raymond Fair, 76, of Tylersburg in Clarion County, were both killed.
Mr. Winner, whose business empire over the years included hotels and steel processing plants, created Winner International in 1986 to market The Club. According to the company's website, he came up with the idea after his Cadillac was stolen. As an Army veteran in Korea, he remembered how he had secured his vehicle's steering wheel with a chain to keep thieves from being able to steer. If they can't steer, he said, they can't steal.
Winner International, based in Sharon, said company officials and family members would not be available but issued a statement saying the "outpouring" of support from the community was appreciated. Mr. Winner's family requested privacy.