LFO frontman Rich Cronin dead at 35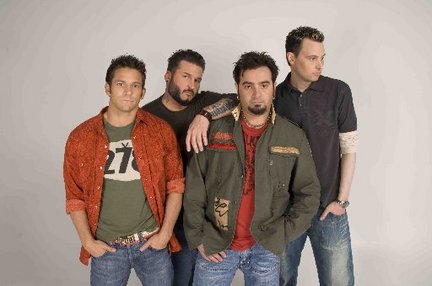 posted 2010-09-09 09:21:05 by grendel





LFO frontman Rich Cronin died Wednesday after battling leukemia.
The 35 year-old singer-songwriter fronted the '90s pop trio LFO (Lyte Funky Ones). The group was perhaps best known for their hit "Summer Girls."
The zippy tune hit No. 1 on the Billboard Hot 100 Single Sales chart for six weeks.
Cronin said that the song included numerous inside jokes and contains a plethora of cultural references including: Cherry Coke, "Home Alone," Macaulay Culkin, Alex P. Keaton, New Edition, Footloose, New Kids on the Block, Beastie Boys, Larry Bird, William Shakespeare, Abercrombie and Fitch, Michael J Fox, Cherry Pez, Kevin Bacon, Candy Girl.
In 2005, Cronin was first diagnosed with acute myelogenous leukemia and soon started the Rich Cronin Hope Foundation to raise awareness about the disease and educate the public about donating blood and bone marrow.
LFO broke up in 2002 to pursue other endeavors. In 2009, the band posted a blog entry entitled "LFO IS BACK" on their official MySpace page, announcing they reunited. The tune "Summer of My Life" was associated with the reunion.
Later that year in September, LFO announced they had broken up once again.