Otho from 'Beetlejuice' dead at 58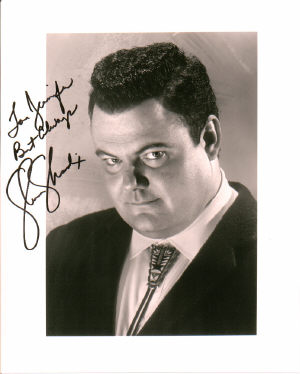 posted 2010-09-07 17:34:44 by tboz





Sad news from Alabama: Actor Glenn Shadix, best known to '80s fans for his role as Otho the interior decorator in Tim Burton's Beetlejuice, died Tuesday morning after a fall in his Birmingham condo, a family member confirmed. Shadix was 58.
"He was having mobility problems, and he was in a wheelchair," Susan Gagne, Shadix's sister, told the Birmingham News. "It looks like he fell and hit his head in the kitchen, and that's the cause of death."
The character actor had scores of TV and screen roles, dating back to an appearance in 1981's The Postman Always Rings Twice. His other big '80s role was as Father Ripper in Heathers. (I always liked him best as "Associate Bob" in Demolition Man, but alas that's a '90s flick.)
TOP 5 OTHO LINES FROM BEETLEJUICE:
5. "You remember, after my stint with the Living Theatre. I was one of New York City's leading paranormal researchers, until the bottom dropped out in '72."
4. "I know just as much about the supernatural as I do about interior design."
3. "You got to figure out a way to sell these ghosts. I can only do so much."
2. "Don't mind her. She's still upset, because somebody dropped a house on her sister."
1. "Ugh. Deliver me from L.L. Bean."