Former U.S. senator killed in Alaska plane crash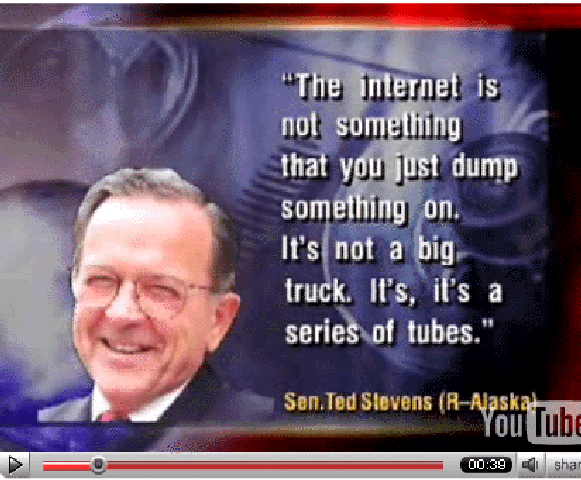 posted 2010-08-10 14:38:41 by dmcnelis





(CNN) -- Former Alaska Sen. Ted Stevens has died in a plane crash near Dillingham, Alaska, a source familiar with ongoing rescue efforts confirms to CNN.
The private plane carrying Stevens and a former head of NASA crashed Monday night in a rugged stretch of Alaska. The crash left at least five people dead, but at least three survivors.
Maj. Guy Hayes, a spokesman for the Alaska Air National Guard, said rescue crews were working to get at least three injured people away from the scene. He said it's possible there may be more survivors.
"They have definitely worked on two people. They're working on a third person to get him out of there right now," said Hayes, who noted that rough terrain has complicated rescue efforts.
"It's been pretty difficult to get into the area," Hayes said. "It took them roughly about 12 hours, i think, from when the plane was spotted by good Samaritans until we got there on scene."
EADS North America said its chief executive officer, Sean O'Keefe, a former head of the National Aeronautics and Space Administration, was a passenger on the aircraft. Stevens' family would neither confirm nor deny reports that the former Alaska Republican senator was aboard.
The family issued a statement Tuesday offering their prayers for the crash victims.
"The Ted Stevens family offers their prayers for all those on board and for their families. We thank the brave men and women who are working to reach the site," said a family statement read on CNN by Stevens' former chief of staff, Mitch Rose.
"We continue to work with the Alaska National Guard, the U.S. Coast Guard and the Alaska state troopers. We thank everyone for their support and prayers," the statement said.
The news has reverberated across the state. Sarah Palin, the former Alaska governor and the 2008 Republican vice presidential candidate, sent out a Twitter message saying: "Heartbreaking Bristol Bay plane crash. Alaska's heart surrounds loved ones. More info coming in; pls pray for Dillingham rescue this morning."
Alaska's two current U.S. senators also issued statements.
Sen. Lisa Murkowski, a Republican, asked "Alaskans to join me in prayer for all those aboard the aircraft and their families." Sen. Mark Begich, a Democrat, said his "thoughts and prayers are with those on board the plane and their families as we wait for more information."
Federal Aviation Administration reports said eight or nine people were on the plane, which crashed near the town of Dillingham. The reports said five people died and others were injured.
The agency's Alaska office said the flight was from GCI Lodge on Lake Nerka to Dillingham. Matthew Felling, an anchor and a reporter for KTVA, told CNN the flight was headed to a fishing trip.
Though EADS North America confirmed O'Keefe was on the plane, there was no word on his fate.
"Local authorities are reporting that there are survivors and a rescue operation is under way," said Guy Hicks, a company spokesman "No other details are available at this time."
EADS North America is a subsidiary of EADS, the European aerospace company.
The National Transportation Safety Board has assembled a team to investigate the crash. Senior air safety investigator Clint Johnson, from the board's Anchorage regional office, will be the investigator in charge, and the entire team is expected in Dillingham by midday.
Inclement weather was reported in the area at the time of the crash, said Hayes, the Coast Guard spokesman.
The Dillingham region, near the Bering Sea southwest of Anchorage, is rugged terrain surrounded by mountains.
Storms there don't move quickly during this time of year but aren't as strong as those in winter, said Rob Marciano, CNN meteorologist.
"We haven't seen visibility improve much, so fog is an issue, and we haven't seen much in the way of that clearing," he said.
Megan Peters, state police spokeswoman, said the crash area is a remote location that's hard to reach.
"We have the best of the best in the search-and-rescue field in this state ... and when they have trouble getting into an area, I know it's bad," she said.
There is a lot of air travel in the state amid perilous weather and terrain. In 1978, Stevens survived a plane crash. In 1972, House Majority Leader Hale Boggs and U.S. Rep. Nick Begich were traveling in a plane that is thought to have crashed in Alaska. It was never found. Nick Begich was the father of the current U.S. senator, Mark Begich.
The NTSB said the plane crashed 10 miles northwest of Aleknagik about 8 p.m. Alaska Daylight Time. Federal Aviation Administration spokesman Paul Takemoto said that the plane was a DeHavilland DHC-3 Otter. He said its tail number was N455A and it was registered to GCI Communications Corp., based in Anchorage.
Bush pilots commonly use such a plane.
The Air Force 11th Rescue Coordination Center, which is manned by Alaska National Guardsmen, was contacted by Dillingham Flight Service after someone spotted the downed aircraft.
Aircraft were helping in the recovery effort, and medical personnel were helping the crash victims, the Guard said.
Col. Dave Lapan, a Pentagon spokesman, said three rescue squadrons of the Alaska Air National Guard had been asked by the coordination center to respond to the scene. They fly both helicopters and fixed wing-aircraft.
The Alaska Air National Guard and U.S. Coast Guard said they had personnel on the crash site -- about 17 miles north of Dillingham, according to Alaska's Department of Military and Veteran Affairs.
An Alaska Air National Guard HH-60 Pave Hawk helicopter carrying rescue crews landed Tuesday morning and gave "medical support to the crash victims," it said.
"A U.S. Coast Guard C-130 will be available to take victims in need of serious medical support to Anchorage, once victims are transported to Dillingham," the agency said.
O'Keefe had a long career in the government and higher education, most recently serving as NASA administrator from December 2001 until his resignation in February 2005.
Before heading NASA, O'Keefe served for 11 months as deputy director of the Office of Management and Budget, overseeing the preparation, management and administration of the federal budget.
Stevens served more time in the U.S. Senate than any Republican in history.
He earned the nickname "Uncle Ted" and a reputation as one of the most effective of all pork-barrel lawmakers, a senator who funneled billions of federal dollars to his home state.
Born November 18, 1923, Stevens graduated from UCLA and Harvard Law School and moved to Alaska in the 1950s to work as a lawyer. He was elected to the state's House of Representatives in 1964 and 1966.
In July 2008, a federal grand jury indicted Stevens for making false statements on financial disclosure forms. He was convicted on October 27, 2008.
The next month, Stevens lost a bid for re-election to Democratic challenger Mark Begich, then the mayor of Anchorage.
Citing prosecutorial misconduct, a federal judge later dismissed Stevens' conviction.