Glenn Pavone, guitarist for Billy Price Band, The Cyclones dies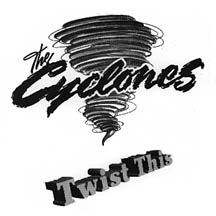 posted 2010-08-10 11:13:59 by doug





Glenn Pavone, the longtime guitarist for the Billy Price Band and his own group, The Cyclones, died last night after a three-year battle with cancer at the age of 52.
Mr. Pavone, a native of Alexandria, Va., started playing guitar when he was 7 and performing when he was 9.
He came to Pittsburgh and spent nine years with the Billy Price Band, one of the most popular bands in the city during the '80s. He went on to record and perform with The Cyclones during the '90s.
Mr. Pavone is survived by his wife Nancy, of Edgewood. Arrangements for the funeral are pending.