Beloved PA announcer Barbero dies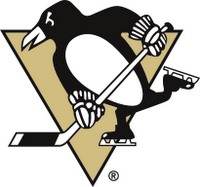 posted 2010-07-27 08:46:52 by jill





John Barbero, former principal at Waynesburg Central High School and longtime Pittsburgh Penguins public address announcer, died Monday afternoon after a lengthy battle with cancer. He was 65.
"It's a sad night for Penguins fans everywhere," said former Observer-Reporter Penguins beat reporter and current radio broadcaster Bob Grove. "We all grew up listening to John. It was never just a job for John. The Penguins were his passion. We're all going to miss him."
Barbero, a resident of Roscoe, began his career as an English teacher at Carroll Junior High School in Monongahela in 1969. He was hired by Waynesburg Central as an assistant high school principal in 1976 and appointed high school principal in 1978, a position he held until his retirement in 2003.
But while many students in Waynesburg knew him as Mr. Barbero, Penguins fans throughout the region knew him as the voice they heard when they attended games at the Civic Arena.
Barbero began working at the public address announcer for the Penguins in 1974. He would continue in that capacity until his illness sidelined him in 2009.
"The kids admired him phenomenally," said former Waynesburg teacher Jerry Hardy, who worked alongside Barbero throughout his tenure at the school.
"They all knew what he did. The kids at Waynesburg were bigger Penguins fans than at other schools because of the connection between John and the Penguins."
Barbero broke into the broadcasting business at WESA in Charleroi while on summer break during his freshman year at Grove City College in 1963.
He later transferred to California Teachers College and continued working for WESA, broadcasting all of the station's sporting events.
Barbero, the father of California High School football coach Brady Barbero, was later chosen to be the play-by-play man for the Pittsburgh Pipers of the American Basketball Association, opening the door for his foray into professional sports.
"I wrote a letter to the Penguins' public relations guy, telling him I would like to be considered to do the public address announcing," Barbero told the Observer-Reporter in 1999. "He called and asked me to send him a demo tape. Sight unseen, he hired me, and I have been doing it ever since."
Barbero continued in that capacity, missing just six games over the next 36 seasons until his illness forced him to miss the 2009-10 season.
"It was tough this year not having him around for the last year at the arena," said Grove. "I sat next to him throughout the playoff run in 2009, and I'll look back on that fondly. John was very knowledgeable about the game."
What fans missed this past season was Barbero's trademark calls on goals.
Never one to be over the top, at the same time Barbero had fun with some of the names affiliated with hockey. He will, of course, forever be remembered for his goal calls of former Penguins star and current owner Mario Lemieux.
"I always loved announcing Mario's name," Barbero told the Observer-Reporter. "I would always drag out that second syllable. When he scored, the crowd went wild."
In addition to his son Brady he is survived by a daughter, Melissa of Scottsdale, Ariz., another son, Brett, and three grandchildren.