Robert Byrd, Respected Voice of the Senate, Dies at 92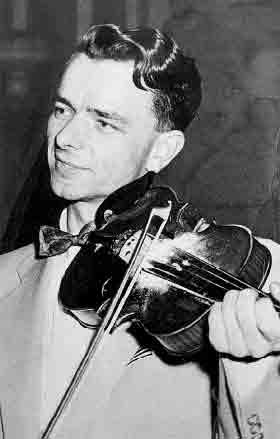 posted 2010-06-28 08:32:37 by stevemay





Robert C. Byrd, who used his record tenure as a United States senator to fight for the primacy of the legislative branch of government and to build a modern West Virginia with vast amounts of federal money, died at about 3 a.m. Monday, his office said. He was 92.
Mr. Byrd's death comes as Senate Democrats are working to pass the final version of the financial overhaul bill and win other procedural battles in the week before the Independence Day recess. In the polarized atmosphere of Washington, President Obama's agenda seemed to hinge on Mr. Byrd's health. Earlier this year, in the final days of the health care debate, the ailing senator was pushed onto the Senate floor in his plaid wheelchair so he could cast his votes.
Mr. Byrd served 51 years in the Senate, longer than anyone in American history, and with his six years in the House, he was the longest-serving member of Congress. He held a number of Senate offices, including majority and minority leader and president pro tem.
But the post that gave him the most satisfaction was chairman of the Appropriations Committee, with its power of the purse — a post he gave up only last year as his health declined. A New Deal Democrat, Mr. Byrd used the position in large part to battle persistent poverty in West Virginia, which he called "one of the rock bottomest of states."
He lived that poverty growing up in mining towns, and it fueled his ambition. As he wrote in his autobiography, "Robert C. Byrd: Child of the Appalachian Coalfields" (West Virginia University Press, 2005), "it has been my constant desire to improve the lives of the people who have sent me to Washington time and time again."
"I lost no opportunity," he added, "to promote funding for programs and projects of benefit to the people back home."
That attention brought the state billions of dollars for highways, federal offices, research institutes and dams.
Mr. Byrd was the valedictorian of his high school class but was unable to afford college. It was not until he was in his 30s and 40s that he took college courses. But he was profoundly self-educated and well read. His Senate speeches sparkled with citations from Shakespeare, the King James version of the Bible and the histories of England, Greece and Rome.
As a champion of the legislative branch, he found cautionary tales in those histories. In 1993, as Congress weighed a line-item veto, which would have given President Bill Clinton the power to strike individual spending measures from bills passed by Congress, Mr. Byrd delivered 14 speeches on the history of Rome and the role of its Senate.
"Gaius Julius Caesar did not seize power in Rome," he said. Rather, he said, "the Roman Senate thrust power on Caesar deliberately, with forethought, with surrender, with intent to escape from responsibility."
A decade later, Mr. Byrd saw a similar lack of Congressional spine. In deferring to President George W. Bush on the Iraq war, Congress had shown a willingness to "hand over, for the foreseeable future, its constitutional power to declare war," he wrote in "Losing America: Confronting a Reckless and Arrogant Presidency" (Norton, 2004).
In 2007, at the unveiling of a portrait of Mr. Byrd in the Old Senate Chamber, former Senator Paul S. Sarbanes of Maryland, a colleague of 30 years, recalled that Mr. Byrd had taught him how to answer when a constituent asked, "How many presidents have you served under?"
"None," was Mr. Byrd's reply, Mr. Sarbanes said. "I have served with presidents, not under them."
Mr. Byrd's perspective on the world changed over the years. He filibustered against the 1964 Civil Rights Act and supported the Vietnam War only to come to back civil rights measures and criticize the Iraq war. Rating his voting record in 1964, Americans for Democratic Action, the liberal lobbying group, found that his views and the organization's were aligned only 16 percent of the time. In 2005, he got an A.D.A. rating of 95.
Mr. Byrd's political life could be traced to his early involvement with the Ku Klux Klan, an association that almost thwarted his career and clouded it intermittently for years afterward.
In the early 1940s, he organized a 150-member klavern, or chapter, of the Klan in Sophia, W.Va., and was chosen its leader at a meeting. After the meeting, Joel L. Baskin, the Klan's grand dragon for the region, suggested that Mr. Byrd use his "talents for leadership" by going into politics.
"Suddenly, lights flashed in my mind!" Mr. Byrd later wrote. "Someone important had recognized my abilities."
Mr. Byrd insisted that his klavern had never conducted white-supremacist marches or engaged in racial violence. He said in his autobiography that he had joined the Klan because he shared its anti-Communist creed and wanted to be associated with the leading people in his part of West Virginia. He conceded, however, that he also "reflected the fears and prejudices" of the time.