Manute Bol dead at 47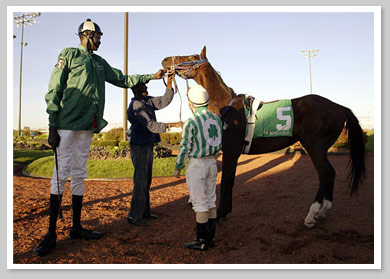 posted 2010-06-19 17:42:47 by MIKE





KANSAS CITY, Mo. -- Manute Bol, a lithe 7-foot-7 shot-blocker from Sudan who spent 10 seasons in the NBA and was dedicated to humanitarian work in Africa, died Saturday. He was 47.
Bol died at the University of Virginia Hospital in Charlottesville, where he was being treated for severe kidney trouble and a painful skin condition, Tom Prichard, executive director of the group Sudan Sunrise, said in an e-mail.
Drafted in 1985, Manute Bol enjoyed a 10-year NBA career, playing for four different teams, including two stints with the Golden State Warriors.
"Sudan and the world have lost a hero and an example for all of us," Prichard said. "Manute, we'll miss you. Our prayers and best wishes go out to all his family, and all who mourn his loss."
Bol played 10 seasons in the NBA with Washington, Golden State, Philadelphia and Miami and later worked closely as an advisory board member of Sudan Sunrise, which promotes reconciliation in Sudan. Bol averaged 2.6 points, 4.2 rebounds and 3.3 blocked shots.
"Manute's impact on this city, our franchise and the game of basketball cannot be put into words," 76ers president and general manager Ed Stefanski said in a statement. "He ... was continually giving of himself through his generosity and humanitarian efforts in order to make the world around him a much better place, for which he will always be remembered."
Bol was hospitalized in mid-May during a stopover in Washington after returning to the United States from Sudan. Prichard said then that Bol was in Sudan to help build a school in conjunction with Sudan Sunrise but stayed longer than anticipated after the president of southern Sudan asked him to make election appearances and use his influence to counter corruption in his home county.
He said Bol had undergone three dialysis treatments and developed Stevens-Johnson Syndrome, a condition that caused him to lose patches of skin.
Prichard said the skin around Bol's mouth was so sore that he went 11 days without eating and could barely talk.
Prichard said it's believed that Bol contracted the skin disease as a reaction to kidney medication he took while in Africa.
Janis Ricker, operations manager of Sudan Sunrise, said Saturday that the organization would continue its work building the school in Bol's home village in southern Sudan. The building still lacks a second floor roof, she said.
She said Bol's goal was to build 41 schools throughout Sudan.
"We are in the process of still helping Manute build a school, and we will continue with that," Ricker said.