Michael H. Jordan, Turnaround Expert, Dies at 73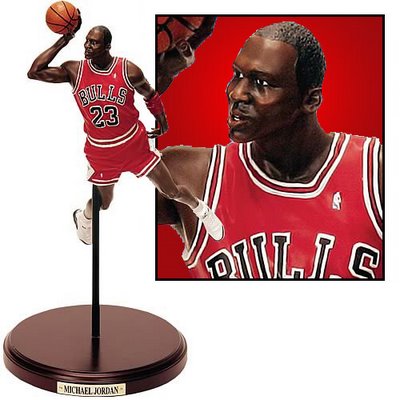 posted 2010-05-26 23:23:57 by MIKE





Michael H. Jordan, a turnaround specialist who recast Westinghouse as a media company and revived both CBS and Electronic Data Systems, died Tuesday night in Manhattan. He was 73.
The cause was neuroendocrine cancer, said his wife, Hilary Cecil-Jordan.
In 1993, Mr. Jordan became chief executive of the Westinghouse Electric Company, which was a struggling conglomerate at the time. A year later, Mr. Jordan made a bet on media, buying CBS and adopting the acquired company's name.
Mr. Jordan, in an interview in 2004, conceded that the CBS move had been risky. At the time, he recalled, CBS was "really a badly performing asset."
"But it was clear that Westinghouse couldn't be both industrial and broadcasting," he added.
The current chief executive of CBS, Leslie Moonves, said in a statement on Wednesday that Mr. Jordan "took over Westinghouse when most thought its demise was inevitable and brought it back to life, transforming the old industrial corporation into one completely focused on the media world."
Mr. Jordan, who grew up in a middle-class household in Kansas City, Mo., was a scholarship student at Yale, where he majored in chemical engineering. He earned a master's degree in chemical engineering at Princeton.
In an interview in 2006, Mr. Jordan said the rigor of scientific reasoning, testing hypotheses and making decisions informed by data were lessons learned from his science education that he found useful in business.
"It taught me how to think, how to attack problems logically," he recalled.
Mr. Jordan said he had also derived satisfaction from problem-solving in science. One memory from his time as a graduate student at Princeton, he said, concerned programming calculations on a machine designed by John von Neumann, the mathematician, game theorist and computer pioneer.
Yet Mr. Jordan decided against pursuing an academic career. In 1960, Mr. Jordan, a member of the Reserve Officers Training Corps in college, joined the Navy as a lieutenant and was selected by Adm. Hyman G. Rickover to serve on his staff, which was developing America's nuclear-powered submarine force.
After the Navy, Mr. Jordan joined McKinsey & Company, the management consulting firm, and spent a decade there before becoming, in 1974, a senior corporate planner for PepsiCo, the beverage and snack food company. Mr. Jordan rose through the management ranks, where he became known for innovations like equipping drivers and deliverers with barcode scanners and hand-held computers so that they could monitor and report sales results and trends quickly.
As head of PepsiCo's international unit, Mr. Jordan helped lead the company's overseas expansion; its snack foods business grew to $1.8 billion in 1991 from $300 million in 1986.
He joined a private investment firm, Clayton, Dubliner & Rice, in 1992 but was recruited by Westinghouse a year later.
After recasting Westinghouse as CBS, Mr. Jordan left the company in 1998 to become a private investor and a director on a number of boards. In 2003, however, he was recruited as a turnaround specialist again, brought in as chief executive of the big but foundering technology services company Electronic Data Systems.
At E.D.S., Mr. Jordan streamlined operations, including eliminating jobs in the United States and Europe, and shifted work abroad to meet the rising competition from low-cost nations, especially India.
Mr. Jordan also expanded the company's technology consulting business, which is more profitable than providing technical support for the computer operations of business customers.
By 2005, Mr. Jordan had turned things around. He had "restored E.D.S.'s growth pattern" and the company was "once again focused on expansion into new markets," concluded a recent case study prepared by researchers at Northwestern University's Kellogg School of Management.
In 2008, Hewlett-Packard acquired a revived E.D.S. for $13.9 billion.
Besides his wife, Mr. Jordan is survived by his two children, Kathryn Donaldson of Dallas and Stephen H. Jordan of Albuquerque. Their mother, Kathryn Beacham, of Toledo, Ohio, was Mr. Jordan's wife for 38 years. That marriage ended in divorce.
Mr. Jordan married Ms. Cecil-Jordan, an executive recruiter, in 2000. He is also survived by two stepchildren, Francesca Cecil, of Los Angeles, and Alexander Cecil, of New York; and six grandchildren.
A version of this article appeared in print on May 27, 2010, on page A33 of the New York edition.