Ronnie James Dio, lead singer of Black Sabbath, Rainbow and Dio, dies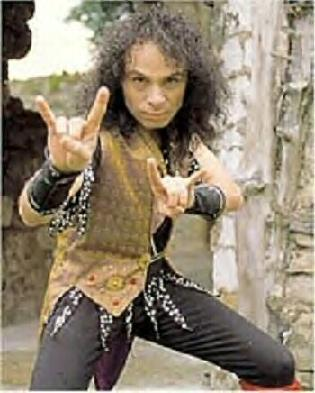 posted 2010-05-16 17:37:13 by doug





Influential heavy metal singer Ronnie James Dio, best known for his iconic wailing for Black Sabbath and, before that, Rainbow, has died of stomach cancer at age 67.
His death was announced via a statement on his website from wife Wendy Dio, which read:
Today my heart is broken, Ronnie passed away at 7:45am 16th May. Many, many friends and family were able to say their private good-byes before he peacefully passed away. Ronnie knew how much he was loved by all. We so appreciate the love and support that you have all given us. Please give us a few days of privacy to deal with this terrible loss. Please know he loved you all and his music will live on forever. -- Wendy Dio
The Times will continue to update this post with a more expansive look at one of the godfathers of heavy metal, but, for now, check out the above clip, eight minutes of Dio 101, which illustrates the breadth of Dio's powers. Every metal vocalist who's ever reached for an operatic note owes a debt to the master.