Peter Steele, Lead Singer of Gothic Rock Bands Type O Negative/Carnivore Dead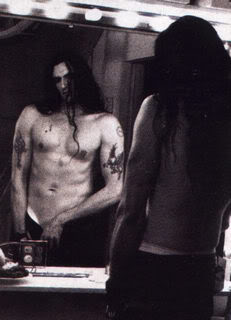 posted 2010-04-15 09:02:25 by doug





Reports have been appearing on the Internet that Peter Steele, the forty-eight year old lead singer for gothic rock band, Type O Negative has died from heart failure. According to reports, Peter Steele
died from heart failure Wednesday, April 14, 2010. Steele's death has according to one report, been confirmed today by fellow Type O Negative member, Kenny Hickey. This is not the first time that reports of Peter Steele's death have surfaced. In 2005 there were rumors circulating that Steele had died.
Type O Negative
Type O Negative is a heavy metal band from Brooklyn, New York. The bands members were originally members of the band Fall Out. Type O Negative is considered a "gothic metal band". The band's songs contain dramatic lyrical themes of romance, depression and death, which inspired the band's nickname "The Drab Four". Type O Negative went platinum in 1993 with "Bloody Kisses". They are said to have a huge following with legions of fans. Their latest album was produced in 2007 and is titled, "Dead Again".
Peter Steele
Peter Steele was born Peter J. Ratajczyk on January 4, 1962 in Brooklyn, New York. Steele has several noteworthy characteristics including his height. He is reportedly 6'7". He is the lead singer, bassist and composer for the gothic metal band, Type O Negative. Steele has a low, heavy, bass voice, which is one of the most recognizable features of the Type O Negative's music. There are several stories that state that Steele apparantly suffers from clinical depression.
Details surrounding Steele's apparent death from heart failure are sketchy at this point. It is indeed possible that these are once again just "rumors" of Steele's death. Confirmation of Steele's death have yet to surface from credible sources. I will continue to update this story as more details become available.