Barry Hannah, Darkly Comic Writer, Dies at 67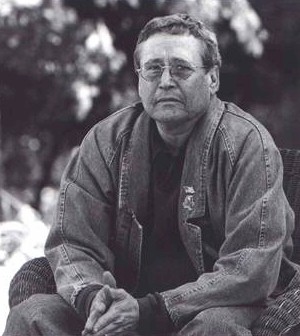 posted 2010-03-05 13:18:31 by DaveM





Barry Hannah, a writer who found wide acclaim with wild, darkly comic short stories and novels set in a phantasmagoric South moving at warp speed, died on Monday at his home in Oxford, Miss. He was 67.
The cause was a heart attack, his son Barry Jr. said.
Mr. Hannah staked his claim to the Gothic territory mapped out by William Faulkner and Flannery O'Connor in his first novel, "Geronimo Rex" (1972), a high-octane coming-of-age tale set in the fictional town of Dream of Pines, La.
"That book was like a bolt of lightning," Morgan Entrekin, the publisher of Grove/Atlantic, said in an interview Tuesday. "It was gonzo Southern fiction that opened you to a whole new way of writing. It was fresh, original and dangerous, in a way."
Reviewing the book for The New York Times, the novelist Jim Harrison called Mr. Hannah "one of those young writers who is brilliantly drunk with words and could at gunpoint write the life story of a telephone pole."
The short story collection "Airships," published in 1978, confirmed Mr. Hannah's budding reputation as a daring stylist and a loose-limbed adventurer in an absurdist South of his own imagining: a passionate and violent land teeming with loud drunks, confused war veterans and ardent, uneasy good ol' boys. Most of the stories were first published by Gordon Lish in Esquire.
"He played an important role in introducing Southern literature to postmodernism at a time when Southern writing was trying to live up to and move beyond the great achievements of the modernist Southern Renaissance authors, especially William Faulkner," Martyn Bone, the editor of "Perspectives on Barry Hannah" (University Press of Mississippi, 2007), wrote in an e-mail message on Tuesday.