Poltergeist actress Zelda Rubinstein dies, aged 76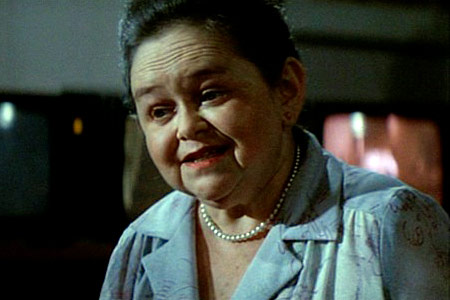 posted 2010-01-28 14:05:01 by dmcnelis





Zelda Rubinstein, the US actress best known for her role as the diminutive psychic in 1982 film Poltergeist, has died in Los Angeles at the age of 76.
The 4ft 3in (1.29m) actress died in hospital on Wednesday after recently suffering a heart attack, her agent told the Los Angeles Times.
Eccentric medium Tangina Barrons was her first major role and one she reprised in two Poltergeist sequels.
More recently, Rubinstein appeared in Southland Tales and TV's Picket Fences.
She also appeared in a high-profile Aids public awareness campaign in the 1980s and was an outspoken activist for the rights of people of restricted height.
Haunted house
Born in Pittsburgh in 1933, the former lab technician was almost 50 when she made her big-screen debut as a woman playing a Munchkin in The Wizard of Oz in 1982's Under the Rainbow.
Poltergeist followed, in which her character came to the assistance of a suburban family living in a haunted house.
Fans will remember her child-like voice exhorting spirits to "go into the light" before declaring "this house is clean".
She went on to appear with Molly Ringwald in Sixteen Candles, before returning as Tangina in Poltergeist II: The Other Side and Poltergeist III.
Rubinstein was sent to hospital at Cedars-Sinai Medical Center two months ago, after suffering a mild heart attack.
"She had ongoing health issues and unfortunately they finally overtook her," her agent Eric Stevens said.