'All My Children' Star James Mitchell Dies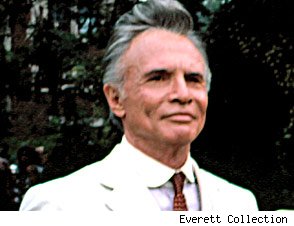 posted 2010-01-25 11:50:43 by jill





Soap opera star James Mitchell, who for 30 years entertained 'All My Children' fans as tycoon Palmer Cortlandt on the popular ABC daytime show, has passed away at the age of 89. Mitchell died of chronic obstructive pulmonary disease, which was complicated by a bout of pneumonia, his longtime partner Albert Wolsky said.
Mitchell's career spanned more than just 'All My Children.' He was an accomplished dancer and stage actor, with leading roles in hit Broadway shows like 'Paint Your Wagon' and Carousel.'
Mitchell was last seen on 'AMC' for the show's 40th anniversary episode on January 5. He first joined the cast all the way back in 1979. Mitchell was nominated for seven Daytime Emmy Awards for the role, but never took home a trophy.
Mitchell enjoyed playing the icy, wealthy Palmer, who wielded power over his children and the show's fictional town of Pine Valley.
"He loved playing mean," Wolsky said. "A soap gives an actor a chance to develop something because it goes on for so long."
Born in Sacramento in 1920 and trained as a dancer, Mitchell had leading roles in the Broadway musicals "Brigadoon" and "Paint Your Wagon," and danced on stage with the American Ballet Theater.
His film credits include 1953's "The Band Wagon" with Fred Astaire, 1954's "Deep in My Heart" and 1955's "Oklahoma!"
Mitchell also taught movement for actors at Yale University and Drake University, where he was awarded an honorary doctorate.