Jean Simmons dies at 80; radiant beauty was known for stunning versatility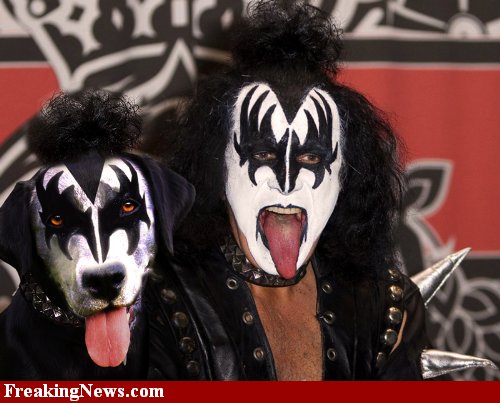 posted 2010-01-23 10:36:20 by MIKE





Over a career that spanned more than 60 years, she appeared in about 55 feature films and nearly as many television productions.
By Valerie J. Nelson
January 23, 2010
E-mail Print Share Text Size
Jean Simmons, a radiant British actress who as a teenager appeared opposite Laurence Olivier in "Hamlet" and emerged a star whose career flourished in the 1950s and 1960s in such films as "Guys and Dolls, "Elmer Gantry" and "Spartacus," has died. She was 80.
Simmons, who won an Emmy Award for her role in the 1980s miniseries "The Thorn Birds," died Friday evening at her home in Santa Monica, said Judy Page, her agent. She had lung cancer.
"Jean Simmons' jaw-dropping beauty often obscured a formidable acting talent," Alan K. Rode, a writer and film historian, told The Times in an e-mail.
Plucked from a dance class by a talent scout at the age of 14, she had already made several movies before gaining attention for her portrayal of the young Estella in David Lean's film adaptation of the Charles Dickens novel "Great Expectations."
Considered one of the greatest British movies ever made, it had lasting impact on the actress, who was 17 the year it was released. Until then, moviemaking had mainly been "fun and games," she later said, but she realized it could be a career.
"That's when I thought, 'Oh, yes, I think this is it,' " Simmons told the San Diego Union-Tribune in 1990.
After Olivier cast her as Ophelia in his 1948 film "Hamlet," she received the first of two Academy Award nominations. More than 20 years later, she was nominated for her searing portrayal of an alcoholic wife in "The Happy Ending."
Olivier urged the young actress to perfect her craft by acting on stage, but she chose a more romantic path -- and followed her future husband, dashing British screen idol Stewart Granger, to Hollywood.
Howard Hughes bought her film contract from a British company but nearly strangled her fledgling American career. After she became entangled in a contractual lawsuit with Hughes, then head of RKO Studios, he prevented her from appearing in many meaningful roles until the suit was settled.
"An outstanding exception of her time at RKO was 'Angel Face' [1952], a wonderfully dark film noir that had Simmons playing a femme fatale with murderous intentions opposite Robert Mitchum," Rode wrote.
Over a career that spanned more than 60 years, she appeared in about 55 feature films and nearly as many television productions. In the 1950s and 1960s, she made more than 30 movies and displayed her versatility by appearing in costume epics, romances, musicals and dramas.
She co-starred with such notable actors as Richard Burton in "The Robe," Gregory Peck in the western "The Big Country," Marlon Brando in "Desiree," and Brando and Frank Sinatra in "Guys and Dolls."
While playing the title character in "Desiree," the mistress of Brando's Napoleon, she was so in awe of the actor that "I was sort of forgetting what I was supposed to do," she said in 1990 in the Union-Tribune.
When Brando and Simmons next starred in "Guys and Dolls" in 1955, they were initially supposed to lip-sync their songs.
During rehearsal, "Samuel Goldwyn came on the set one day and he heard us and said, 'I think it's better you do your own singing. . . . Maybe you don't sound so good, but at least it's you,' " she recalled in the Union-Tribune interview.
Among her films, she favored 1953's "The Actress," which she said she "just loved" for the "sheer heaven" of working with Spencer Tracy, who became a good friend, she said in the 1990 interview.
She also enjoyed "The Grass Is Greener," which co-starred Cary Grant, "because it was comedy and I usually play these uptight puddings," she said in 1988 in the Toronto Star.
In 1960, she and Granger divorced after a decade of marriage. The same year, she married Richard Brooks, who had just directed her as the saintly evangelist in "Elmer Gantry."
In 1987, Brooks told People magazine, "Every man I would meet would say to me, 'I have always loved your wife,' " who was considered one of the great screen beauties of her generation.
"For men of a certain age, the memory of seeing Simmons naked from the back in the 1960's 'Spartacus' ranks high among their early carnal thrills," the People article said. She had portrayed Kirk Douglas' love interest in the Roman epic.