Phil Musick, noted writer, broadcaster, dies at 71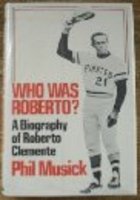 posted 2010-01-05 09:59:52 by MIKE





Phil Musick, who had a three-decade career in print, radio and television journalism both locally and nationally, died this morning of congestive heart failure.
He was 71 and lived in Harmar.
Mr. Musick made his initial mark in sports, serving as sports editor of the Greensburg Tribune-Review and later the Pittsburgh Post-Gazette, with a stint as a beat reporter with the Pittsburgh Press sandwiched in between.
In the early 1980s, he was lead sports columnist for USA Today before rejoining the Pittsburgh Press as a general columnist, writing five columns a week.
"He was a very valuable person for the Post-Gazette from the time I got here in 1977," said John G. Craig Jr., former Post-Gazette editor and vice president. "He was the major columnist in town for at least 15 years."
In 1987, he moved to WTAE Radio, where he was the host of a talk show until 1998, when he became managing editor for two years at KDKA-TV.
He also wrote several books and produced freelance articles for newspapers nationwide and magazines such as People, Time, Sport and Newsweek.
Funeral arrangements will be announced later