Johnson & Johnson heiress Casey Johnson dead at 30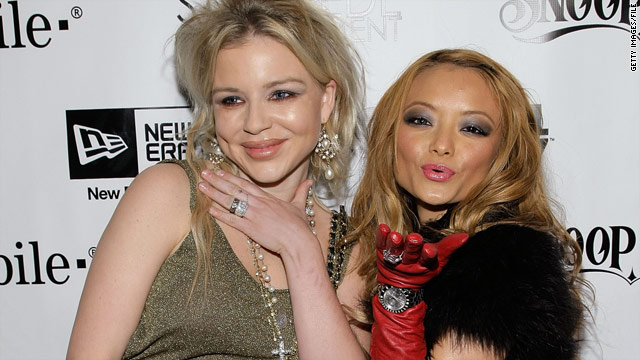 posted 2010-01-05 08:49:50 by jill





Casey Johnson, the heiress to the Johnson & Johnson fortune who recently made tabloid headlines with a purported engagement to reality star Tila Tequila, has died at age 30
Her death was announced by Tequila on her Twitter page and confirmed by police.
"Everyone please pray 4 my Wifey Casey Johnson," Tequila wrote. "She has passed away. Thank u for all ur love and support but I will be offline to be w/ family."'
Los Angeles police and firefighters were called to a house at 11:51 a.m. Monday. Johnson was pronounced dead at the scene.
"It appears to be a natural death," says police Officer Sara Faden. "There's no evidence of foul play. A toxicology report from the coroner's office will proceed next."
Johnson, who leaves a toddler daughter Ava whom she had adopted, was the great-great granddaughter of the founder of the pharmaceutical giant, and the daughter of New York Jets owner Robert Wood Johnson.
An openly gay socialite, Johnson had a knack for attracting paparazzi -- and trouble. A nasty fight with ex-girlfriend Courtenay Semel, daughter of former Yahoo chief Terry Semel, reportedly resulted in Johnson's hair catching on fire last October. Then in November, she was arrested for allegedly breaking into another former girlfriend's house.
In December, Tequila announced the pair were engaged. "Tonight, my beautiful girlfriend has just asked me to marry her and check out this rock," the lingerie-wearing Tequila said in an Internet video. "Bam! That is a 17-carat diamond ring from my baby."