Former Pitt football Coach Foge Fazio dies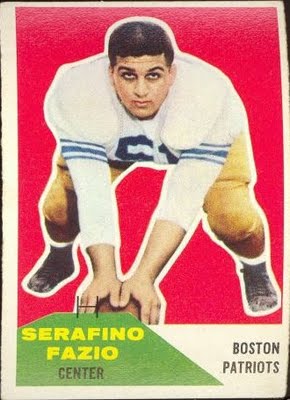 posted 2009-12-03 19:49:24 by stevemay





PITTSBURGH -- Former University of Pittsburgh football Coach Serafino "Foge" Fazio has died following a lengthy battle with leukemia. He was 71.
Athletic Director Steve Pederson confirmed the death of the former Pitt player and coach Wednesday night.
Fazio, a defensive specialist who coached NFL Hall of Fame quarterback Dan Marino in 1983, compiled a 25-18-3 record at Pitt with two bowl appearances.
The Coraopolis, Pa., native also was a head coach at Boston University, Harvard and Cincinnati, and a defensive assistant at Notre Dame before holding NFL jobs with Atlanta, the New York Jets, Minnesota, Washington and Cleveland.
In last job, Fazio was an analyst for Panthers' radio broadcasts.
"He was a Pitt guy through and through," Pitt broadcaster Bill Hillgrove told the Pittsburgh Tribune-Review. "Even when he was coaching at Notre Dame and the NFL, he always wanted to come home."