Obituary: Dennis Cole / Veteran TV actor who appeared in numerous primetime seri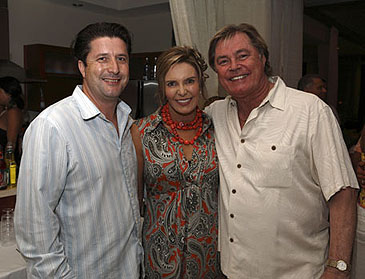 posted 2009-11-28 09:53:59 by MIKE





Dennis Cole, a chiseled former model whose face became familiar to television viewers in the 1960s when he played the first of his panoply of roles in more than a dozen prime-time series, died on Nov. 15 in Fort Lauderdale, Fla. He was 69 and lived in Fort Lauderdale.
The cause was renal failure, said Mr. Cole's publicist, Edward Lozzi.
With the looks of a California surfer -- though he was born in Michigan -- Mr. Cole moved to Hollywood in the early '60s and worked as a model for men's magazines and as a stuntman. His first big acting break came in 1966 when he won a leading role as a hunky detective on the ABC police drama "Felony Squad." The show ran for three years. In 1971 he starred with Rod Taylor in "Bearcats," about two adventure-seekers roaming the country in their Stutz Bearcat sports car in the early 20th century.
Through the '70s and '80s Mr. Cole appeared in many other series, including "Bracken's World," "Medical Center," "Police Story," "Fantasy Island," "Trapper John, M.D.," "Murder, She Wrote," "Barnaby Jones," "The Love Boat," "The Streets of San Francisco" and "Charlie's Angels."
In 1978, on the set of "Charlie's Angels," Mr. Cole met and soon married one of the angels, Jaclyn Smith. They divorced in 1981.
Mr. Cole was born in Detroit on July 19, 1940. He is survived by his brother, Richard. Mr. Cole's first marriage also ended in divorce. His son from that marriage, Joey, was shot to death during a robbery in the Venice section of Los Angeles in 1991. That crime remains unsolved.
In his later years Mr. Cole moved to Florida, became a real-estate broker and performed musical acts on cruise ships.