Artist Jeanne-Claude Dies; Co-Created 'The Gates'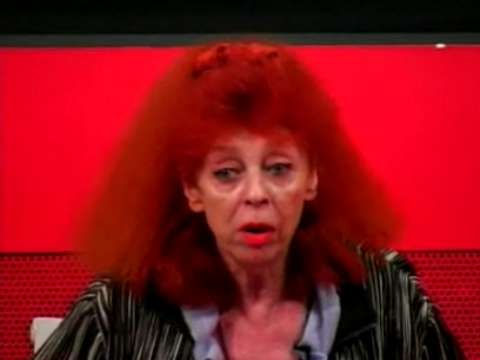 posted 2009-11-19 13:44:16 by stevemay





NEW YORK (AP) -- Artist Jeanne-Claude, who created the 2005 Central Park installation ''The Gates'' and other large scale ''wrapping'' projects around the globe with her husband Christo, has died. She was 74.
Jeanne-Claude died Wednesday night at a New York hospital from complications of a brain aneurysm, her family said in an e-mail statement.
Mayor Michael Bloomberg said he spoke with Christo on Thursday morning and offered condolences on behalf of all New Yorkers.
''The Gates'' festooned 23 miles of Central Park's footpaths with thousands of saffron drapes hung from specially designed frames.
More than 5 million people saw ''The Gates,'' and it was credited with injecting about $254 million into the local economy.
The family statement said Christo was deeply saddened by his wife's death but was ''committed to honor the promise they made to each other many years ago: that the art of Christo and Jeanne-Claude would continue.'' That included completing their current installation, ''Over The River, Project for the Arkansas River, State of Colorado'' and ''The Mastaba'' a project in the United Arab Emirates.
The Colorado project -- which they had done parts of on and off for decades -- involves spanning miles of the river with woven fabric. They chose the location near Canon City because of its river rapids and access to roads and footpaths. Their other projects include wrapping the Reichstag in Germany.
The two artists met in Paris in 1958 and have been collaborating for 51 years on temporary public arts projects.
Jeanne-Claude once said that the couple, like parents who wouldn't favor one child over another, felt that, ''each project is a child of ours.''
But she added that their favorite project was, ''the next one.''
Plans for a memorial will be announced at a later date, but the family said they will donate her body to science, as was her wish.