Sy Syms, Founder of Discount Chain, Dies at 83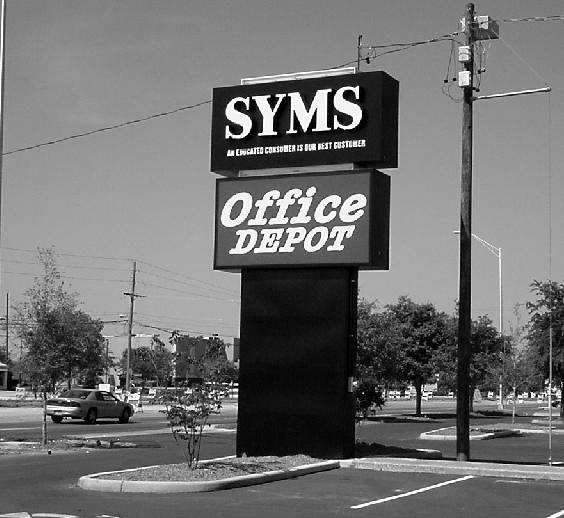 posted 2009-11-18 08:12:40 by stevemay





Sy Syms, who pioneered selling off-price clothing and built his retail chain, the Syms Corporation, into a national brand, died on Tuesday at his home in Manhattan. He was 83.
Mr. Syms died of heart failure after suffering from heart disease for many years, said his daughter Marcy Syms. Ms. Syms took over from her father as chief executive of Syms, which today has 52 stores, in 1998. Mr. Syms remained chairman of the company until his death.
Mr. Syms built a career, and a life, fighting the conventional way of doing business.
He was born Seymour Merinsky, and grew up in Brooklyn, the youngest of eight living children born to Russian immigrants. After serving in the United States Army and attending New York University on the G.I. bill, he joined his family's retail clothing business in 1950.
Nine years later, he opened a store around the corner that competed directly with his father's and brother's establishment. He named it Sy Merns, the name he had taken after the entire family changed its name. His brother sued him, and after Mr. Syms lost the case, he renamed his store Syms, which he eventually adopted as his last name.
Syms soon began expanding by focusing on an almost completely untouched marketplace: the mistakes, close-outs and leftovers produced by name-brand clothing companies. Mr. Syms persuaded fashion houses to let him sell their clothing. He initially catered to the financial district, and was the first American retailer to sell so-called off-price Armani clothing.
"He went to Italy and told them, look, you won't have to worry about returns or ad budgets; if we can't sell it, it's our problem and not yours," said his daughter. "His customer was the clothing vendor, not the consumer. But he knew consumers would come to us to buy expensive clothes at lower prices."
"That's why he always used the same motto — 'An educated consumer is our best customer' — because he knew if he could sell the vendor on the idea, then the customer would follow," Ms. Syms added. That slogan became famous through extensive advertising, much of which featured Mr. Syms.
By the mid-1960s, Syms had expanded to five New York locations when the U.S. Steel Corporation, one of the country's largest companies, tried to demolish one of Mr. Syms's stores to build a 50-story office building. Mr. Syms's lease still had months to go. U.S. Steel offered Mr. Syms one year's rent — $12,000 — to abandon the building. Mr. Syms told them he wouldn't move for less than $100,000. U.S. Steel raised its offer to $22,000. Soon, his story was on the front page of The Wall Street Journal.
"I told them that unless they wanted to talk in six figures, there was just no reason to negotiate," Mr. Syms told a reporter. Soon afterward, Mr. Syms settled with U.S. Steel for a much smaller amount — about $24,000, according to his daughter — and moved his store to Park Place, where he benefited from the free publicity his battle had garnered.
Syms grew as the discount marketplace blossomed, eventually competing against much larger rivals and factory outlet malls, where clothing brands sell their own irregular pieces and close-outs at lower prices. In 2009, Syms acquired another well-known discount retailer, Filene's Basement.
Sy Syms spent many years contributing to diverse charities, including Boys Town of Jerusalem; the television program Frontline; the Public Broadcasting Company; and Boston University. He was a member of Congregation Emanu-El, and a trustee of the Inner City Scholarship Fund of the Catholic Archdiocese of New York. He endowed the Syms School of Business at Yeshiva University.
In addition to his daughter Marcy, Mr. Syms is survived by his wife, Lynn Tamarkin Syms; three other children, Robert, Richard and Laura; two stepchildren; 10 grandchildren and three sisters. Two of his other children, Stephen and Adrienne, died before him.