John Quade, Character Actor, Dies at 71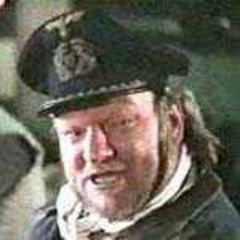 posted 2009-08-18 13:35:37 by stevemay





LOS ANGELES — John Quade, who played the heavy in some Clint Eastwood movies and was the sheriff in the television mini-series "Roots," died on Aug. 9 at his home in the Southern California desert town of Rosamond. He was 71.
He died in his sleep of natural causes, his wife, Gwen, said.
Mr. Quade had dozens of television and movie roles in a career that spanned more than a quarter-century. His movies included "Papillon" and "High Plains Drifter."
He is perhaps best remembered as the motorcycle gang leader in the Eastwood movie "Every Which Way but Loose" and its sequel, "Any Which Way You Can."
He also played Sheriff Biggs in episodes of "Roots."
In addition to his wife, Mr. Quade, who was born in Kansas, is survived by 6 children and 10 grandchildren.