'On the Waterfront' screenwriter dies in NY at 95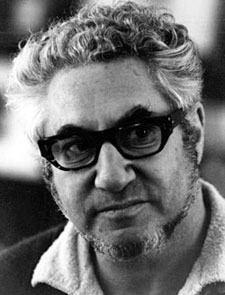 posted 2009-08-07 15:34:57 by MIKE





NEW YORK – Budd Schulberg, the son of a studio boss who defined the Hollywood hustle with his novel "What Makes Sammy Run?" and later proved himself a player with his Oscar-winning screenplay for "On the Waterfront," died Wednesday at age 95.
His wife, Betsy Schulberg, said he died of natural causes at his home in Westhampton Beach, on Long Island. She said he was taken to a nearby medical center, where doctors unsuccessfully tried to revive him.
"He was very loved and cherished," she said.
"On the Waterfront," directed by Elia Kazan and filmed in Hoboken, N.J., was released in 1954 to great acclaim and won eight Academy Awards. It included one of cinema's most famous lines, uttered by Marlon Brando as the failed boxer Terry Malloy: "I coulda been a contender."
Schulberg never again approached the success of "On the Waterfront," but he continued to write books, teleplays and screenplays — including the Kazan-directed "A Face in the Crowd" — and scores of articles. Spike Lee was an admirer, dedicating the entertainment satire "Bamboozled" to Schulberg and working with him on a film about boxer Joe Louis.
"What Makes Sammy Run?" was published in 1941 and follows the shameless adventures of Sammy Glick (born Shmelka Glickstein) as he steals, schmoozes and backstabs his way from office boy at a New York newspaper to production chief at a major Hollywood studio.
Unlike Nathaniel West's "The Day of the Locust," which immortalized the desperation of show business outsiders, Schulberg's book was an insider's account. Hollywood was fascinated, and betrayed. Everybody from movie executives to Walter Winchell were convinced they knew the real-life model for Glick. Schulberg later said he based the character on numerous hustlers he had encountered.
"What I had, when I read through my notebook, was not a single person but a pattern of behavior," he later wrote.
The model for countless Hollywood satires to come, Schulberg's novel was adapted for television, Broadway (a flop musical starring Steve Lawrence), but, ironically, has waited decades to be made into a film. A planned DreamWorks production featuring Ben Stiller was "in development" in recent years.
"I have a feeling they're not going to do it," Schulberg told The Associated Press in 2006. "It's still a little tough for them."
Like Glick, Schulberg had working knowledge of the movie business; he was the son of Paramount studio head B.P. Schulberg. And like the "On the Waterfront" hero Malloy, who testifies about corruption on the docks, Schulberg informed on his peers. In 1951, he named names as he acknowledged a Communist past before the House Un-American Activities Committee.