Frank McCourt, author of Angela's Ashes, Dies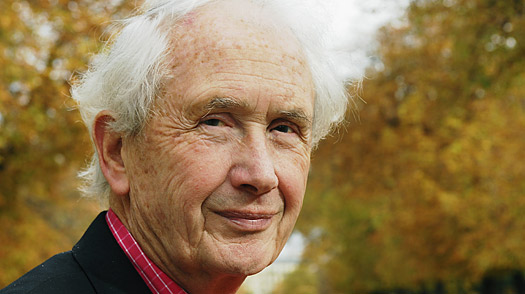 posted 2009-07-19 21:08:16 by arnoldam





For most of his life, until he was well into his 60s, Frank McCourt wasn't a writer, he was a teacher. But it is as a writer, the author of the wildly successful memoir Angela's Ashes, that he will be remembered. He died on Sunday in New York of meningitis. He was 78 years old.
McCourt was born in Brooklyn in 1930 — he would later, much later, memorably describe the scene of his conception in his memoir — but he grew up in Ireland. His parents were both Irish immigrants, and they moved back there, to Limerick, in an effort to stay ahead of McCourt's father's drinking problem. They didn't succeed. Malachy, Frank's father, worked intermittently as a laborer, but he drank constantly.
McCourt was the first of seven children whom their mother, Angela, cared for indomitably. But even she was no match for the grinding poverty that Malachy's drinking brought upon the family, and for the cold and damp of Limerick. They became so poor that three of the children — twin brothers and a baby girl — died of disease and malnutrition. "It was, of course, a miserable childhood," McCourt famously wrote in Angela's Ashes, in a passage that's worth quoting in full. "The happy childhood is hardly worth your while. Worse than the ordinary miserable childhood is the miserable Irish childhood, and worse yet is the miserable Irish Catholic childhood. People everywhere brag and whimper about the woes of their early years, but nothing can compare with the Irish version: the poverty; the shiftless loquacious father; the pious defeated mother moaning by the fire; pompous priests, bullying schoolmasters; the English and all the terrible things they did to us for 800 long years."