World's oldest man, WWI vet, dies aged 113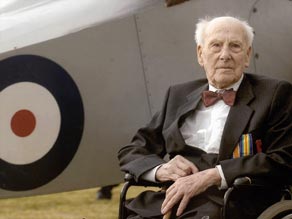 posted 2009-07-18 16:25:31 by arnoldam





Henry Allingham, the world's oldest man and the oldest surviving British veteran from World War I, has died at the age of 113, his care home said Saturday.
Allingham died in his sleep at St. Dunstan's care home in Ovingdean, England, the home said in a statement.
Born on June 6, 1896, Allingham was active until his final days, having celebrated his 113th birthday last month on the HMS President with his family, the care home said.
The Guinness Book of World Records Certified Allingham as the world's oldest man last month, St. Dunstan's said.