Isle of Capri chairman dies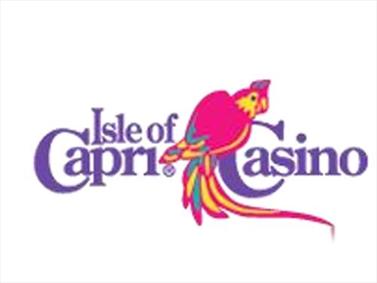 posted 2009-07-06 14:07:35 by grendel





Isle of Capri Casinos Inc. announced Monday that Bernard "Bernie" Goldstein, its founder and chairman, died Sunday at age 80.
In addition to heading the Creve Coeur-based gaming company, Goldstein, a resident of Florida, also was chairman of Bettendorf, Iowa-based Alter Cos. His son Robert Goldstein of St. Louis is chairman, president and chief executive of the family-owned scrap metal firm Alter Trading Corp., which is one of St. Louis' largest private companies.
Bernie Goldstein was born in Rock Island, Ill., in 1929. He earned a law degree from the University of Illinois in 1951, the year he joined Alter Co., a Davenport, Iowa, scrap metal company owned by his father-in-law, Frank Alter. In addition to building Alter Co. into a multistate business, he founded Alter Barge Line, River/Gulf Grain, Rock Island River Terminal, Azalea Fleet in Louisiana, Blackhawk Fleet in Davenport, and Green Bridge Co.
He started a second career with the opening April 1, 1991, of the nation's first riverboat casino, the M/V Diamond Lady in Bettendorf, Iowa. Goldstein went on to found what became the publicly traded Casino America Inc., renamed Isle of Capri Casinos Inc. in 1998. Goldstein led the firm as CEO and chairman, retiring from his CEO role last year.
Goldstein also served as chairman of Goldstein Group Inc., whose affiliated companies include Alter Barge Line Inc., Alter Trading Inc., River/Gulf Grain Co. and Green Bridge Co.
Among his civic and philanthropic awards, Goldstein twice received the Simon Wiesenthal Distinguished Community Award and he was named Outstanding Business Leader by the Jewish Federation of South Palm Beach County, Florida, in 1993. In 1999, he was inducted into the National Rivers Hall of Fame, and in 2004 he received the Distinguished Alumnus Award from the University of Illinois College of Law at Champaign-Urbana, where he served on the Board of Governors. In 2008, he received a Lifetime Achievement Award from the Institute of Scrap Recycling Industries and was named to the American Gaming Association Hall of Fame.