Former Beatles and Stones manager Allen Klein has died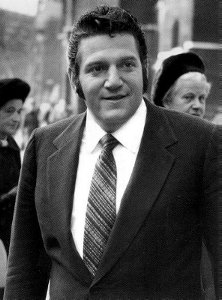 posted 2009-07-05 01:48:50 by grendel





Iconic and infamous music business entrepreneur Allen Klein has died after a long battle with Alzheimer's. He was 77.
Klein -- a controversial manager whose clients included Sam Cooke, the Rolling Stones, and the Beatles -- founded Allen Klein & Co. in the late 1950s. Today, ABKCO is one of the world's leading independent music companies.
The New Jersey-born accountant's rise to fame began with Cooke, who he helped land an unprecedentedly lucrative recording deal in 1963. He then moved on to the Rolling Stones -- and, when their relationship ended, he walked away with the rights to some of the band's classic hits like "(I Can't Get No) Satisfaction" and "Jumpin' Jack Flash." He also represented the Beatles during the tumultuous months before their 1970 breakup.
Along the way, he earned a reputation as a dogged businessman with a take-no-prisoners negotiating style.
Klein is survived by his longtime girlfriend Iris Keitel, an ABKCO executive, and three adult children.