Actress Betsy Blair dies at 85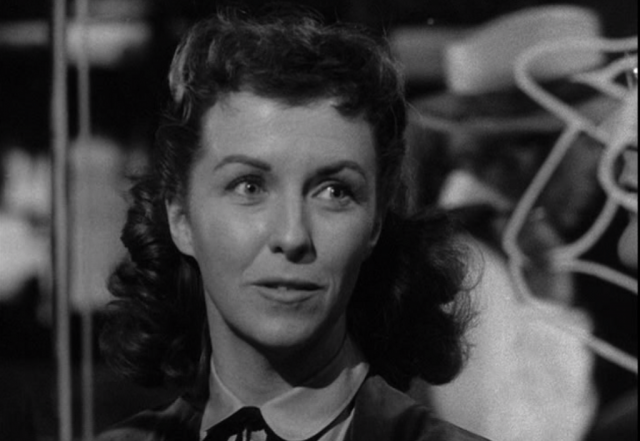 posted 2009-03-18 23:23:55 by beth





Betsy Blair, star of
Marty
, the 1955 Oscar Award winner for Best Picture, has died. She was 85.
Blair began acting in films in the late 1940s, with small roles in sturdy dramas such as The Guilt of Janet Ames, George Cukor's A Double Life and Another Part of the Forest, from the play by Lillian Hellman. She fell out of favour for activities that included substantial fundraising for leftwing causes. After Kind Lady (1951), where she nearly lost the part, she found herself unemployable. But, cushioned by wealth and a highly intelligent, inquisitive mind, she coped – still in her early 20s – with "committee" work, as wife to a superstar and mother to their five-year-old daughter.
Born Elizabeth Winifred Boger in Cliffside Park, New Jersey, she had started her career very early. After graduating from high school at 15 and being too impatient to wait to take up her scholarship at university, she went – with her teacher mother's connivance (her father was an insurance broker) – for an audition as a dancer in a New York night club. The teenager from a sedate, small-town background found herself in the big city, directed by and in love with the choreographer Gene Kelly.
She understudied the role of Laura in the Broadway production of The Glass Menagerie and took the lead in Willliam Saroyan's play The Beautiful People. When Hollywood beckoned, the newly married couple headed west, arriving in Los Angeles on the day the Japanese attacked Pearl Harbour, 7 December 1941.
Blair's initial disdain for movies allowed her to concentrate on theatre work, motherhood, keeping open house to the elite of Hollywood and fundraising. She was turned down by the Communist party, which feared that her joining might compromise Kelly's outside activities.
After a handful of parts and an enforced hiatus between 1951 and 1955, she was tentatively offered the role of Clara in the movie version of Paddy Chayevsky's teleplay, Marty. Thanks to pressure from the writer and Kelly, she was finally given the role, despite the blacklist.
Blair's autobiography, The Memory of All That: Love and Politics in New York, Hollywood and Paris, was published in 2003. She declared herself content, having, she said, no regrets about the blacklist, which obliged her to mature as a person and – consequently – as an actor. Modestly, she once said, "it certainly wasn't much of a career. For all my ambitions, I think my life was more important to me." Her daughter Kerry Kelly Novick and stepsons Matthew, Toby and Barney Reisz survive her.