Natasha Richardson, Actress, Dies at 45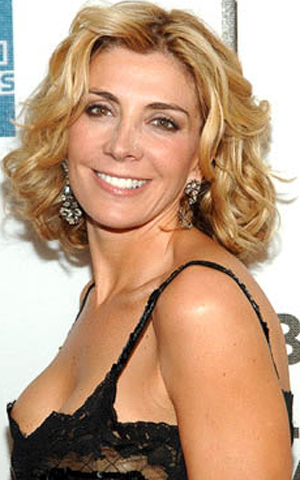 posted 2009-03-18 21:54:45 by beth





Natasha Richardson, a Tony Award-winning actress whose career melded glamorous celebrity with the bloodline of theater royalty, died Wednesday at Lenox Hill Hospital in Manhattan. She had suffered head injuries in a skiing accident Monday north of Montreal, and was flown to New York on Tuesday. She was 45 and lived in Manhattan and in Millbrook, N.Y.
Alan Nierob, a spokesman for her husband, the actor Liam Neeson, announced Ms. Richardson's death Wednesday night.
"Liam Neeson, his sons, and the entire family are shocked and devastated by the tragic death of their beloved Natasha," a statement said. "They are profoundly grateful for the support, love and prayers of everyone, and ask for privacy during this very difficult time."
The statement did not disclose the cause of death or discuss Ms. Richardson's medical condition.
The gravity of her injuries had prompted an outpouring of public interest and concern and flurries of rumor and speculation since Monday, when reports of her accident began filtering out of the Mont Tremblant ski resort in the Laurentian hills.
Ms. Richardson, who was not wearing a helmet, had fallen during a beginner's skiing lesson, a resort spokeswoman, Lyne Lortie, said Tuesday. "It was a normal fall; she didn't hit anyone or anything," Ms. Lortie said. "She didn't show any signs of injury. She was talking and she seemed all right."
Still, an instructor and a ski patrol member accompanied her off the slopes, and when Ms. Richardson complained of a headache about an hour later in her hotel, she was taken by ambulance to a hospital nearby and later transferred to one in Montreal. She was flown to Lenox Hill on Tuesday afternoon.
On Wednesday, as television news vans stood outside, friends including Lauren Bacall and family members including Ms. Richardson's mother, Vanessa Redgrave, and sister, the actress Joely Richardson, were observed arriving. Mr. Neeson was seen crouched beside her in an ambulance in Montreal the day before.
The news media attention harked back to the early 1990s, when the couple's relationship was noted in newspapers. She was a blond, beautiful English actress, he was her ruggedly handsome Irish co-star, and the two were thought to be courting right on stage, during a New York production.
Ms. Richardson was an intense and absorbing actress who was unafraid of taking on demanding and emotionally raw roles. Classically trained, she was admired on both sides of the Atlantic for upholding the traditions of one of the great acting families of the modern age.
Her grandfather was Sir Michael Redgrave, one of England's finest tragedians. He passed his gifts, if not always his affection, to his daughters, Vanessa and Lynn Redgrave, and his son, Corin Redgrave. The night Vanessa was born, her father was playing Laertes to Laurence Olivier's Hamlet.
Ms. Richardson was the daughter of Vanessa Redgrave and the film director Tony Richardson, known for "Tom Jones" and "The Loneliness of the Long-Distance Runner." Married in the early 1960s, they were divorced in 1967. He died of AIDS in 1991 at the age of 63.
Ms. Richardson came to critical prominence in England in 1985 as Nina, Chekhov's naïve and vulnerable ingénue in "The Seagull," a role her mother had played to great acclaim in 1964. It was a road production, and when it reached London, Vanessa Redgrave joined the cast as the narcissistic actress Arkadina. The production became legendary, but working with her mother intimidated her.
"She rehearsed like a tornado," Ms. Richardson recalled in a 1993 interview with The New York Times Magazine. "It was completely crazy. She rolled on the floor in some scenes. I was terrified of being on stage with her."
But almost no one doubts that Ms. Redgrave inspired her daughter as well. Like her mother, Ms. Richardson was known for disappearing into a role, for not capitalizing on her looks and for being drawn to characters under duress.
In the performance that made her a star in the United States, she played the title role on Broadway in a 1993 revival of "Anna Christie," Eugene O'Neill's grueling portrait of a waterfront slattern in confrontation with the abusive men in her life. Embracing the emotional wreckage that showed in her character's face, she modeled her makeup each night on Edvard Munch's painting "The Scream."
Her performance, nominated for a Tony Award, was vibrantly sensual, and her scenes with her co-star, Mr. Neeson, were acclaimed as sizzling and electric. The chemistry between them extended offstage as well; shortly after the run, Ms. Richardson separated from her husband, the producer Robert Fox. She and Mr. Neeson married in 1994.
Besides her husband, Ms. Richardson is survived by their two sons, Micheal Richard Antonio, 13, and Daniel Jack, 12, as well as her mother, her sister and a half-sister, Katherine Grimond.
Ms. Richardson's Tony Award came in 1998, for best actress in a musical, for her performance as Sally Bowles, the gifted but desperately needy singer in decadent Weimar Berlin who is at the center of "Cabaret."
It was a remarkable award: Ms. Richardson's strengths did not include singing. But her reinvention of a role that was created by Liza Minnelli proved that a performer could act a song as well as sing it and make it equally affecting.
"Ms. Richardson, you see, isn't selling the song; she's selling the character," Ben Brantley, writing in The Times, said of her delivery of the title song. "And as she forges ahead with the number, in a defiant, metallic voice, you can hear the promise of the lyrics tarnishing in Sally's mouth. She's willing herself to believe in them, and all too clearly losing the battle."
Natasha Jane Richardson was born in London on May 11, 1963. She made her first film appearance at the age of 4, playing a bridesmaid at the wedding of her mother's character in "The Charge of the Light Brigade," directed by her father. She attended the Central School of Speech and Drama in London and got her first job in an outdoor production of "A Midsummer Night's Dream."
She eventually moved to the United States, where "no one cares about the Redgrave baggage," as she once said. She gave her greatest performances there.
In the movies she played the title character in Paul Schrader's film "Patty Hearst" (1988), about the heiress and kidnap victim. She worked with Mr. Schrader again on "The Comfort of Strangers" (1990), a creepy psychological drama with a screenplay by Harold Pinter from a novel by Ian McEwan.
The same year, she also starred in "The Handmaid's Tale," an adaptation of the dystopian novel by Margaret Atwood about subjugated women in a pseudo-Christian theocracy. In a 1993 television adaptation of Tennessee Williams's one-act play "Suddenly, Last Summer," she was Catherine Holly, a young woman (played by Elizabeth Taylor in the original movie) driven to the brink of insanity by the gruesome death of her young cousin. And she played the title role in the 1993 television movie "Zelda," based on the life of Zelda Fitzgerald, F. Scott Fitzgerald's ferociously competitive and emotionally delicate wife.
Ms. Richardson's more recent work has included more conventional Hollywood fare, including a remake of "The Parent Trap" (1998), the comedy "Maid in Manhattan" (2002) and the teen melodrama "Wild Child" (2008).
On stage, she appeared on Broadway in "Closer," Patrick Marber's play about infidelity and the Internet, and as Blanche DuBois in a revival of "A Streetcar Named Desire." Though the production did not draw much praise, Ms. Richardson's performance did, as perhaps her grandfather had envisioned.
In 1985, a week before he died, Sir Michael, enfeebled by Parkinson's disease, went to see Ms. Richardson as Ophelia in a production of "Hamlet." Turning to his daughter Vanessa, Ms. Richardson's mother, he uttered a brief review. "She's a true actress," he said.