Orlando "Cachaito" Lopez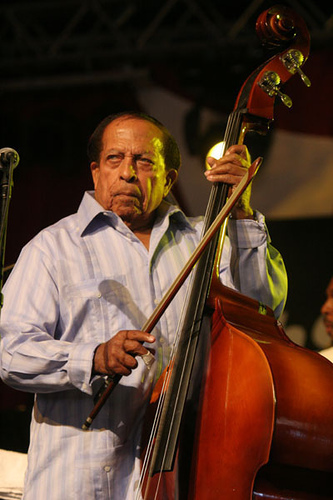 posted 2009-02-10 20:29:25 by grendel





HAVANA (AP) — Orlando "Cachaito" Lopez, the Buena Vista Social Club bassist, died Monday of complications following surgery. Lopez was born in 1933.
Fellow Cuban musician Manuel Galban says Lopez died in a Havana hospital. Galban, who played with Lopez for decades but was not a founding member of Buena Vista Social Club, said he did not know what kind of surgery it was.
Born in Havana in 1933, Lopez became an international sensation as part of the original Buena Vista group of elderly musicians that American guitarist and producer Ry Cooder brought together in the 1990s.