Comatose woman in euthanasia debate dies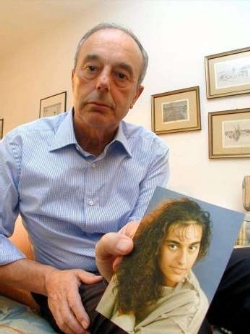 posted 2009-02-09 17:11:13 by grendel





ROME, Italy (CNN) -- An Italian woman who had been in a coma for 17 years and whose right-to-die case was being debated in the Italian Senate has died, according to her father.
The speaker of the Senate announced the death of Eluana Englaro, 37, then called for a moment of silence in the Senate.
Englaro had been in a vegetative state for 17 years, after suffering what doctors determined to be irreversible brain damage in a 1992 car crash, when she was 20 years old.
For years, Englaro's father, Beppino, fought to have her feeding tube removed, saying it would be a dignified end to his daughter's life.
Doctors began removing her feed tube Friday in a complicated process, even as the Senate debated her case.
Last week, the Council of Ministers, led by Prime Minister Silvio Berlusconi, unanimously approved an emergency decree to try to prevent doctor from removing her feeding tube.
President Giorgio Napolitano refused to sign it, so Berlusconi put the decree in bill form and sent it to the upper house of Parliament
In rejecting the decree, Napolitano sided with a ruling by the nation's high court, which upheld a lower court's decision to allow the feeding tube to be withdrawn.
Two Sundays ago, Pope Benedict XVI told pilgrims that "euthanasia is a false solution to suffering."
Beppino Englaro said that before the crash, his daughter visited a friend who was in a coma and told him she didn't want the same thing to happen to her if she were ever in the same state.
advertisement
Euthanasia is illegal in Italy, but patients have the right to refuse treatment.
It is on that basis that he argued that his daughter should be allowed to die, because she had expressed the wish not to be kept alive while in a coma -- indirectly refusing treatment, he said.