Author and Parade columnist James Brady dies at 80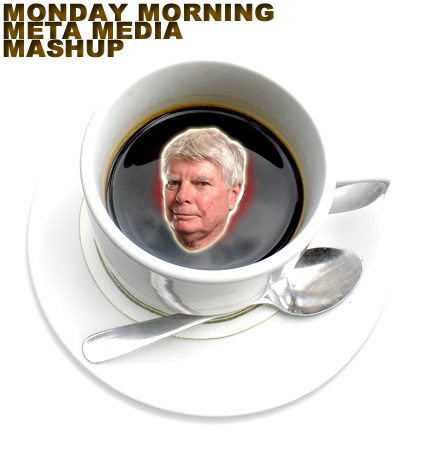 posted 2009-01-28 14:29:13 by MIKE





NEW YORK – James Brady, the Parade magazine celebrity columnist whose wide-ranging career also included novels, a memoir on his Korean War service and a stint as publisher of the fashion bible Women's Wear Daily, has died at 80.
Brady's death was announced Tuesday by Parade magazine, where he wrote the celebrity profile column "In Step With" for nearly 25 years. He died Monday at his Manhattan home.
Brady also was credited with initiating the New York Post's popular Page Six gossip section when he worked for publisher Rupert Murdoch in the 1970s. During that time, he also succeeded Clay Felker as editor of New York magazine when Murdoch acquired it in 1977
His varied interests were alluded to in a 1997 New York Times profile. At Brady's home in East Hampton, it said, "photos from years gone by paper the walls. Mr. Brady with (designer Coco) Chanel in Paris, Mr. Brady with a young Brooke Shields in New York, Mr. Brady in combat fatigues in Korea, Mr. Brady with President Bush in Washington."
The Times praised his 1990 memoir on Korea, "The Coldest War," as "a superb personal memoir of the way it was. ... What distinguishes Mr. Brady's book is its clarity and modesty; there is no heroic flag-waving here."
He followed it up with a 2000 novel, "The Marines of Autumn," and his 2005 "The Scariest Place in the World: A Marine Returns to North Korea."
He had gone back in 2003 for Parade magazine, and in the book he shared his experiences and emotions on seeing the place 50 years after the war ended in a stalemate. In "The Scariest Place," he wrote that none of the many later events of his life "matched the intensity, the gravitas and sheer excitement" of combat as leader of a rifle platoon.
Among his other books was "Further Lane," a 1997 murder mystery set in East Hampton; and two novels drawing on his years in the women's wear field: "Designs" and "Fashion Show."
He had become Women's Wear Daily's publisher in 1964. Working with Fairchild Publications chief John Fairchild, he helped make the daily into a publication popular with 1960s fashionistas as well as professionals in the clothing trade.
He jumped to Hearst Corp. in 1971 and was publisher of its fashion magazine Harper's Bazaar.
But many readers knew him best for his contributions at Parade. CEO Walter Anderson said Brady "was a friend to the 73 million Americans who looked forward to his column each week ... He will be extraordinarily missed."
His last column will appear Feb. 15. It will feature actor Kevin Bacon.
Born in 1928, Brady started as a copyboy for the New York Daily News, where he worked while attending Manhattan College. Shortly after returning from Korea, he joined Fairchild Publications. Among other posts, he covered Washington for Fairchild and later reported from London and Paris.
He was hired by Murdoch in 1974 to edit the then-new weekly Star magazine. He later was an associate publisher at the New York Post.
Brady is survived by his wife, two daughters, a brother and other relatives.