Robert Decareau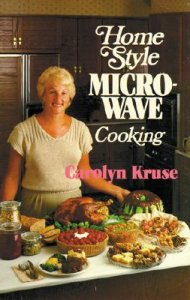 posted 2009-01-21 09:25:48 by grendel





NASHUA, N.H. (AP) — Robert Decareau, who helped invent the processes necessary to create the microwave oven, has died. He was 82.
Decareau, a resident of Amherst, Mass., died Sunday after suffering from Alzheimer's disease for the last 17 years, his family told the Nashua Telegraph.
Decareau worked for Raytheon after earning his doctorate in chemistry. It was there that he started working on microwave energy food applications, and he was one of the first to call himself a food scientist.
Decareau's daughter, Karen Ross, said she remembers her father experimenting with a refrigerator-sized prototype microwave oven in the family's basement in the 1960s.
"It was massive," she said. "You could stick a turkey in it."
Decareau later worked at the U.S. Army's Natick Laboratories developing freeze-drying techniques that would be used to store meals eaten on the battlefield and in space.
He was a founding member of the International Microwave Power Institute.