"Family member" from Hillbilly Jim's WWF stable found dead today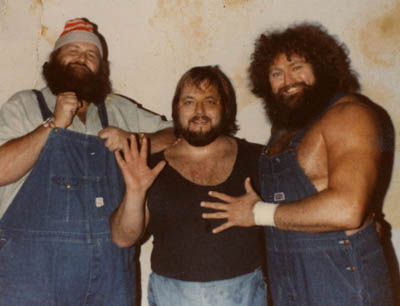 posted 2009-01-15 18:28:42 by MIKE





Lanny Keane, Jr., who was better known as Cousin Junior from Hillbilly Jim's WWF stable in the 1980s, was found dead today in Frankfort, Ky., according to Bill Behrens at wrestlezone.com.
Keane appeared on a few episodes of WWE's "Saturday Night's Main Event" show in 1985 as a clumsy family member carrying a horseshoe in a sack before being written off TV storylines.
In the 1990s, Keane wrestled as Big Daddy Cyrus and feuded against Jerry Lawler in the USWA promotion. On the Feb. 11 edition of USWA TV, Keane was dismantled by Lawler and former WWE champion Sid Vicious.