MC Breed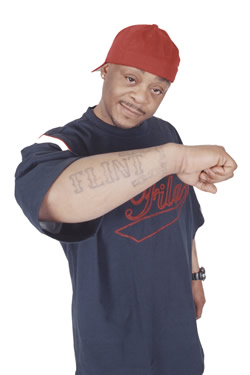 posted 2008-11-25 01:20:24 by grendel





YPSILANTI, Mich. (AP) — MC Breed, a Michigan rapper who burst onto the national scene with the 1991 hit "Ain't No Future in Yo' Frontin'," died Saturday. He was 37.
The rapper, whose given name was Eric Breed, died at a friend's home in Ypsilanti, about 30 miles southwest of Detroit, a Washtenaw County medical examiner's spokesman said Monday.
Toxicology reports were pending, but no foul play was suspected in the 37-year-old's death.
Breed had suffered from kidney failure, according to The Detroit News and The Flint Journal.
Breed released 13 albums from 1991 to 2004, and collaborated with artists such as Tupac Shakur and Too Short.
He moved to Atlanta in the 1990s, but always identified with his tough Flint roots.