Comedian Rudy Ray Moore dead at 81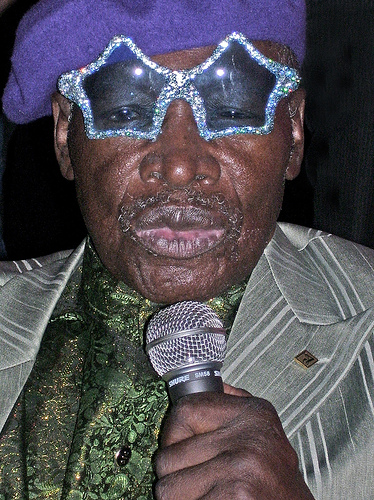 posted 2008-10-20 17:49:07 by dmcnelis





LOS ANGELES, Oct. 20 (UPI) -- Comedian Rudy Ray Moore has died at the age of 81 in Akron, Ohio, of apparent complications due to diabetes, his record label said.
The veteran funnyman is survived by his daughter, Yvette; sister, Geraldine; brother, Gerald, and his 98-year-old mother, Lucille.
"Rudy was an entertainer's entertainer and a self-made man that fans of all generations embraced," Donald H. Randell, Moore's producer, said in a statement. "In the 1960s and '70s, he broke new ground and paved the way for comedians that followed like Richard Pryor, Eddie Murphy and Lisa Lampanelli. Rudy's cult comedy continues to break through into today's mainstream."
Excerpts of Moore's comic recordings have been sampled by the likes of Dr. Dre, Snoop Dogg, Eazy-E, Eric B. and Rakim, Ice-T, Big Daddy Kane, 2 Live Crew, ODB, Busta Rhymes, and dozens of other platinum-selling rap artists, Warrior Records said in a news release.
"The man, the myth, the legend, Rudy Ray Moore … without him there would be no rap community," Snoop Dogg said in a recent interview with Moore.
Moore also produced and starred in seven films during Hollywood's "Blaxploitation" era of the 1970s, including "Human Tornado," "Monkey Hustle," "Petey Wheatstraw," "Disco Godfather," "Penitentiary," "Rude," and most notably, "Dolemite."
"We are saddened by the loss of one of shock comedy's true originators," Warrior Records President Jim Ervin said in a statement.