David Foster Wallace, Writer, Is Dead at 46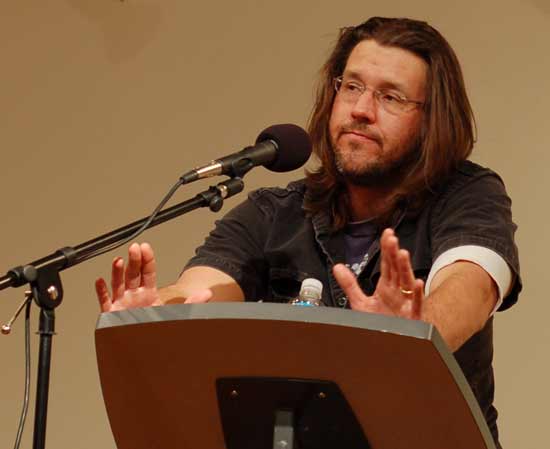 posted 2008-09-13 21:51:45 by beth





CLAREMONT, Calif. (AP) -- A police spokeswoman says writer David Foster Wallace has been found dead in his Southern California home. He was 46.
Jackie Morales, a records clerk with the Claremont Police Department, says Wallace's wife found her husband had hanged himself when she returned home about 9:30 p.m. Friday.
Wallace's first novel, ''The Broom of the System,'' gained national attention, but his best known work was 1996's ''Infinite Jest.''
He received a genius grant from the MacArthur Foundation in 1997 and he taught creative writing and English at nearby Pomona College.