Todd Cruz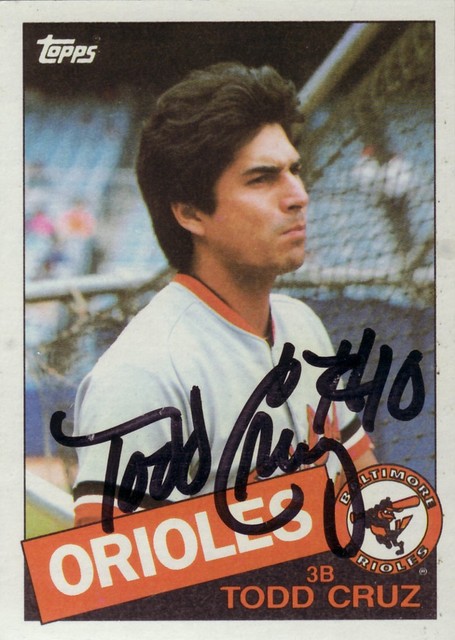 posted 2008-09-09 15:29:23 by grendel





BALTIMORE (AP) — Todd Cruz, an infielder with the 1983 world champion Baltimore Orioles, died Tuesday. He was 52.
Cruz died while swimming at the apartment complex in which he lived in Bullhead City, Ariz. The cause of death is pending results of an autopsy conducted by the Mohave County Medical Examiner's Office.
Cruz played with six major league teams from 1978 to 1984. He broke into the big leagues with the Philadelphia Phillies, then played with Kansas City, the California Angels and Chicago White Sox from 1979-80.
He was traded by the Mariners to the Orioles in the middle of the 1983 season and batted .208 as Baltimore's third baseman. In the World Series against Philadelphia, won in five games by the Orioles, Cruz went 2-for-16 and scored a run.
Cruz had a lifetime .220 batting average in 544 games. He had 336 hits, including 34 home runs, and finished with 154 RBIs.
His most active season was 1983, when he played in 65 games Seattle and 81 with Baltimore. He finished with a .199 batting average that year.