Tommy Bolt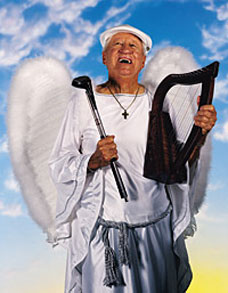 posted 2008-09-04 17:14:57 by MIKE





CHEROKEE VILLAGE, Ark. (AP) — Tommy Bolt, the 1958 U.S. Open champion who had one of golf's sweetest swings and most explosive tempers, died Saturday. He was 92.
His wife, Mary Lou Bolt, said he died after "his liver shut down."
Bolt won 15 times on the PGA Tour, with his lone major at Southern Hills in the 1958 by four shots over Gary Player. He was inducted into the World Golf Hall of Fame in 2002, which he called the highlight of his career.
But it was his temper that gained him the most notoriety.
Bolt was called "Terrible Tommy" and "Thunder," and he was often fined and suspended by the PGA Tour for slamming clubs and using abusive language. He set up a special fund from his earnings to pay the fines.
Bolt was born March 31, 1916, in Haworth, Okla. He served in the U.S. Army during World War II and turned professional in 1946, joining the tour four years later. His first victory was the North and South Open, and he won at least one time through 1955, when he captured four titles.
His last PGA Tour victory was the Pensacola Open in 1961, although he continued to play the senior circuits and won the 1969 Senior PGA Championship.