AP Wrestling pioneer "Killer" Kowalski dies at 81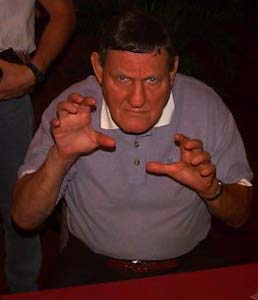 posted 2008-08-30 15:28:07 by dmcnelis





EVERETT, Mass. - Pro wrestling pioneer Walter "Killer" Kowalski has died from a heart attack. He was 81.
Kowalski died Saturday after his family decided to have him taken off life support. Kowalski had been in critical condition at a hospital in Everett, Massachusetts, since the heart attack on Aug. 8.
The death was announced on Kowalski's Web site.
The 6-foot-7, 285 pound Kowalski earned his nickname in 1954 after dropping opponent Yukon Eric during a match in Montreal. He became famous for various moves, including a stomach vice grip called the "Killer Clutch."