Former pro basketball player Duckworth dies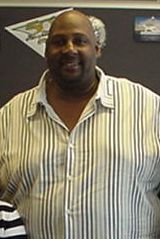 posted 2008-08-26 11:30:38 by stevemay





Former Portland Trail Blazers all-star Kevin Duckworth died Monday while visiting the Oregon Coast. He was 44.
A Lincoln County emergency dispatcher in Oregon confirmed Duckworth's death, The Oregonian reported. Police are expected to release more information about the death later Tuesday.
The 7-foot Duckworth was a starter for the 1990 and '92 Trail Blazers and a Western Conference All-Star in 1989 and '91. He was named the NBA's most improved player in 1991.
After his stint in Portland, Duckworth played four more seasons in the NBA for the Bullets, Bucks and then for the 1996-97 Los Angeles Clippers. He retired from pro basketball after that season.
Duckworth attended Eastern Illinois University and was drafted in 1986 by the San Antonio Spurs, who traded him to Portland during his rookie season.