LA Gang Peace Activist Taylor Dies At 42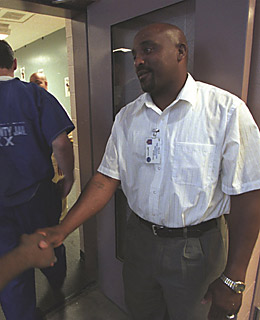 posted 2008-08-14 13:41:00 by stevemay





Darren 'Bo' Taylor Made Gang Truce After LA Riots
LOS ANGELES -- A former member of the Crips who brokered a truce between warring inner-city gangs after the 1992 Los Angeles riots, has died. Darren "Bo" Taylor was 42.
His sister said Taylor died Monday of cancer in San Diego.
Taylor was a member of the Crips gang as a teenager but became a gang peace activist after the riots.
Civil rights attorney Connie Rice said Taylor was effective in the street and the courtroom and calmed everyone down so they could work together.
Taylor founded UNITY One, which worked to prevent gang violence through intervention and education and taught life management skills to county jail inmates.
He'd also hosted a call-in radio show.